Nokia Lumia 900 "Ace" leaks ahead of CES reveal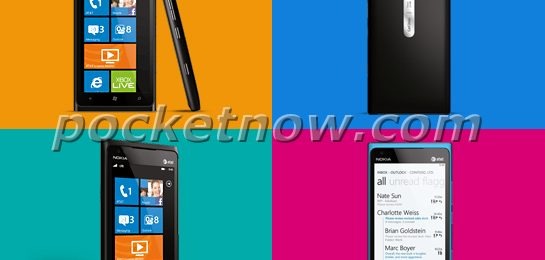 Nokia's new Lumia 900 "Ace" has leaked, ahead of the Finnish company's planned reveal with AT&T at CES 2012 later on today. The shots, shared withPocketnow, show a device obviously related to the Lumia 800, though the Windows Phone has a bigger, 4.3-inch WVGA display and a 4G LTE radio inside.
There are a couple of minor changes – the earpiece is larger on the Ace, a long slit rather than a small hole – and the LED flash on the rear of the phone has been moved from above the camera lens to the side of it, as on the N9. The camera itself is believed to be the same, however, running at 8-megapixels with autofocus and 720p HD video recording.
AT&T has also thrown some of its own software at the smartphone, though the exact details of what apps are preloaded haven't been shared, while there's also said to be ESPN, Spotify, Nokia Maps and Nokia Drive onboard.
Finally, despite what reports over the weekend suggested, the Ace will use the same polycarbonate construction and design as the Lumia 800, not a "metallic" finish. We'll know all the details when AT&T and Nokia officially announce the smartphone later on today.