AT&T Nokia Lumia 900 "Ace" to drop Monday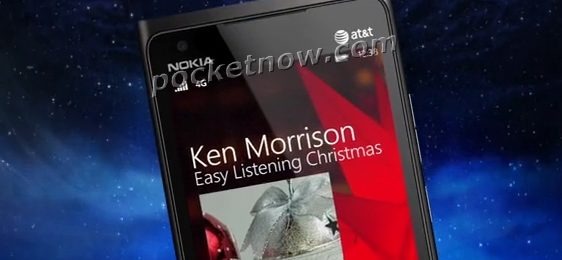 Nokia's Lumia 900 "Ace" for AT&T is set to launch officially on Monday at CES 2012, according to insiders, with the smartphone expected to pack LTE for use on AT&T's growing 4G network. The Monday reveal was tipped to the NYTimes by two sources with knowledge of the big launch, though exact specifications weren't shared.
Still, we've heard plenty about those previously. The Lumia 900 is expected to have a 4.3-inch screen running at WVGA resolution – which means larger but the same number of pixels as in the Lumia 800 - along with a front-facing camera, 8-megapixel main camera with flash, and 512MB of RAM. OS is tipped to be Windows Phone 7.5 Mango, rather than anything newer.
Aesthetically, Nokia is believed to not be using the same unibody polycarbonate plastic casing as in its current Windows Phone flagship and the N9 before it, but a "sleek metallic" finish according to the newspaper. Leaked renders of the 900 have suggested it will look ostensibly the same, however.
Nokia, AT&T and Microsoft will have to convince smartphone users and would-be upgraders from basic featurephones that Windows Phone has sufficient allure to make it a good option instead of Android or the iPhone. A marketing campaign budget in the region of $200m should help with that, however.