Nokia Lumia 800 camera samples (vs iPhone 4S/GSII)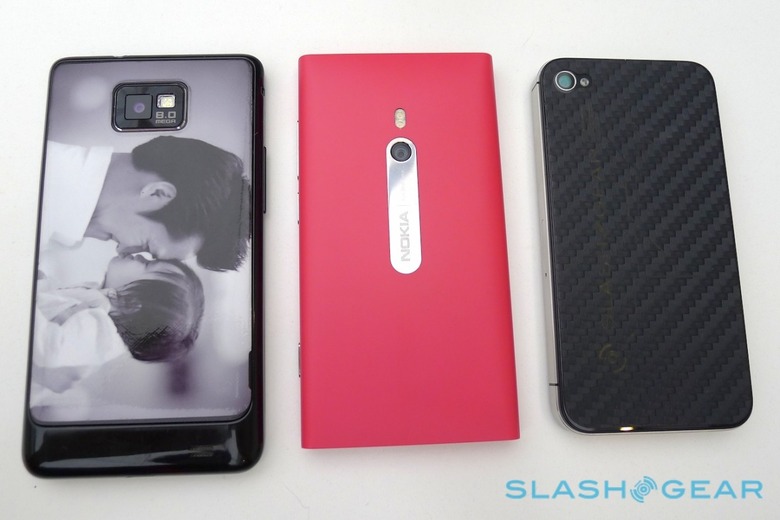 Nokia is particularly proud of the photographic abilities of its smartphones, and so when they said we could borrow of Lumia 800 here at Nokia World to test out the 8-megapixel camera with Carl Zeiss optics, we thought we'd take it for a spin. Since we also had an iPhone 4S and a Samsung Galaxy S II weighing down our pockets, it only seemed fair to shoot a few comparison shots as well. Check out how they hold up, plus a 720p HD video sample from the Lumia 800, after the cut.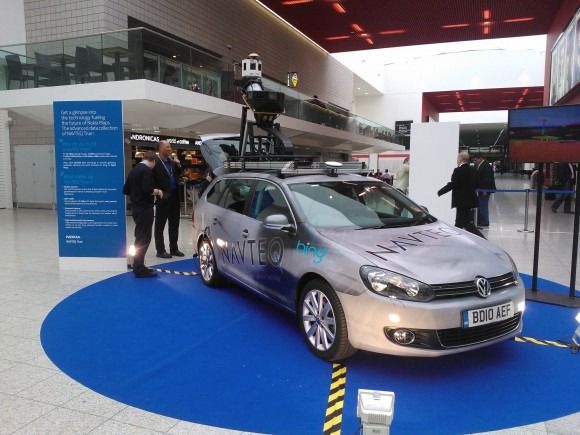 There's plenty to like about photos from the Lumia 800. Colors are accurate and images are bright and crisp. Focusing is crisp: you can either touch to focus, which also captures the frame, or press and hold the camera shortcut button (unfortunately not a two-stage key) and have the Lumia center-focus. All the shots in the gallery below are unedited, straight from the camera, and some have counterpart shots taken on the Apple and Samsung phones.
Nokia Lumia 800 sample photos:
Apple iPhone 4S sample photos:
Samsung Galaxy S II sample photos:
Video, meanwhile, is solid. We were filming in tricky conditions for a phone sensor, with generally low illumination and some odd blue LED lighting that could easily trick up a lesser camera. The Lumia 800 managed to handle that reasonably well, without resorting to using the dual-LED flash as a video light. There's quite a bit of noise and speckling, especially when we dip into the paint spinner toward the end of the clip, but it doesn't descend into murkiness and shades of grey. Audio capture is impressive, picking up both operator and subject voices. Don't forget to choose 720p in the video below to see it at full quality.
Nokia Lumia 800 720p HD sample:
For more on how the Lumia 800 holds up against the iPhone 4S, check out our head-to-head comparison.