Nokia Lumia 800 battery fix updates incoming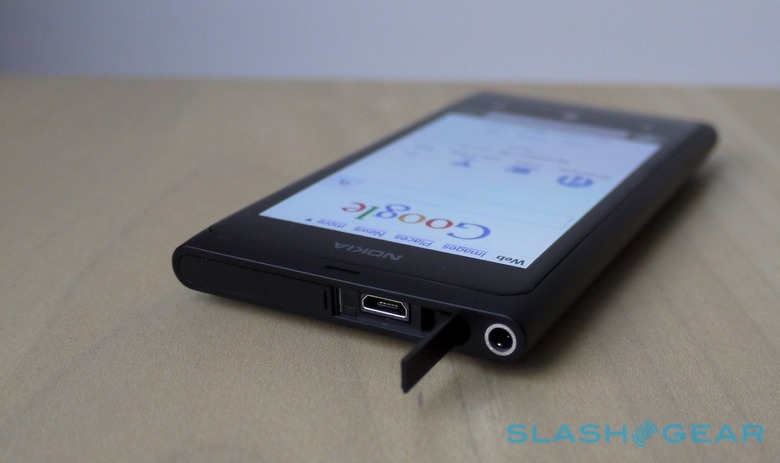 Nokia has promised a pair of firmware updates for its Lumia 800 smartphone, addressing battery life, power efficiency and charging performance of the Windows Phone handset. The news comes amid numerous complaints in Nokia's support forums regarding underwhelming battery life, with some experiencing less than a day's normal use before they needed to recharge.
The Finnish company insists that most Lumia 800 owners are having no power problems whatsoever, but concedes that there are a few problem handsets out there. A first software update, expected in early December, will "include improvements to power efficiency" therefore, with a subsequent update planned for early January 2012 "introduces further enhancements to battery life and battery charging."
Both of the new software versions will be released via Microsoft's Zune app; the company also flags up an FAQ for maximizing runtimes. That has provoked frustration in itself, with suggestions like "deactivate the 3G connection" incensing owners who say they shouldn't have to fiddle with network settings in order to squeeze a full day's use out of one charge.
More on the Nokia Lumia 800 in our full review.
"We understand that some people have expressed concerns about battery life on the Nokia Lumia 800.  Early investigations show that the majority of people are enjoying the full Nokia Lumia experience without any problems.  A software update in early December will include improvements to power efficiency, while a second update in early January introduces further enhancements to battery life and battery charging.  Both are planned updates and will be made available via Zune.  We recommend that anyone who still has concerns contact local Nokia care representatives at their earliest convenience" Nokia statement
[via The Next Web]