Nokia: Lumia 710 on US site is info-only, not launch tease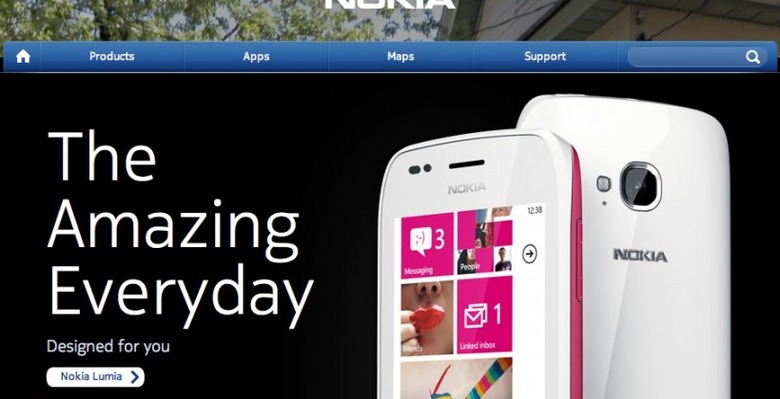 Nokia has reconfirmed that it has no plans to launch either the Lumia 800 or Lumia 710 in the US, despite the new low-end Windows Phone making an appearance on the company's US site. Speaking to SlashGear on day two of Nokia World 2011 today, Nokia execs reiterated that the company plans an entirely distinct line-up of Windows Phones for the US market, expected to launch in Q1 2012.
Speculation about the company's handset intentions in North America had begun after the Lumia 710 made an appearance on the Nokia USA site, complete with the tagline "Designed for you." However, rather than being a teaser for a surprise launch of the mid-range Windows Phone, Nokia described the site change as an "error": it had intended to post product pages of both Lumia devices, though only to give US consumers "an idea of what they could expect," and indeed the Lumia 800 product page should go live on the US site sometime today.
Instead, US would-be Nokia supporters will have to hold out for the new year, though there's the possibility of LTE to keep them keen. CEO Stephen Elop confirmed that the firm was looking at including high-speed 4G connectivity specifically to cater to US carriers.
Unfortunately, early-adopters hoping to import a Lumia 710 or 800 will be disappointed if they expect the pentaband radio support that has been common on Nokia's recent Symbian devices. Instead, the two new Windows Phones support triband UMTS/WCDMA only. More on the two devices in our Lumia 710 and Lumia 800 hands-on coverage.
Nokia Lumia 800 hands-on: