Nokia Lumia 610 NFC prematurely revealed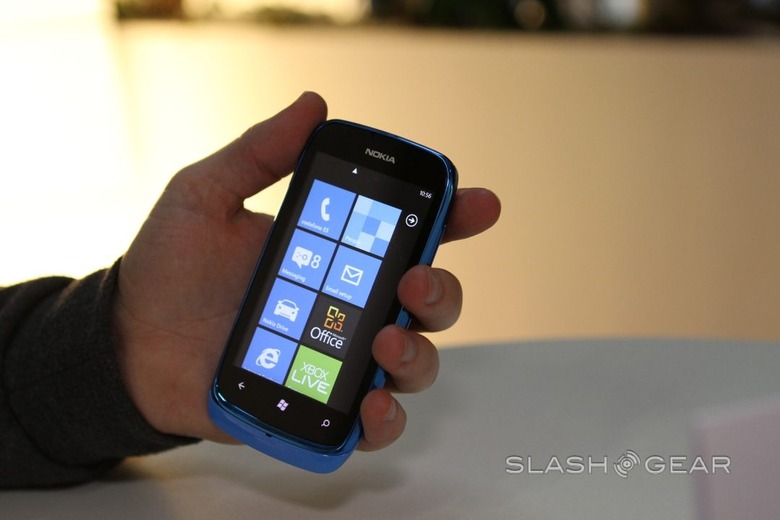 Nokia has inadvertently revealed what could be the first NFC-enabled Windows Phone, prematurely releasing a video of the upcoming Nokia Lumia 610 NFC. Confirming the new model to be a minor change from the already announced Lumia 610, the clip - since set to private but not before The Next Web could grab some details – also indicated that carrier Orange would be among the networks offering the phone.
That means the same 3.7-inch WVGA LCD display and 5-megapixel autofocus camera, along with 256MB of RAM and an 800MHz processor that help keep the 610's price low.
Nokia has used NFC on some of its recent Symbian and MeeGo devices, such as the N9 and the 700, with the short-range wireless technology used to simplify establishing connections between handsets and accessories. For instance, Nokia launched its NFC-enabled Play 360 speaker alongside the N9, relying on Bluetooth A2DP to stream audio, but NFC to initially make the pairing.
Update: thegadgetbuff managed to snag a jerky copy of Nokia's original video:
Going by Nokia France's communications manager Xavier des Horts, the Lumia 610 NFC is likely to be made official later on today: 2pm local time, a teaser billboard suggests, which would mean around 8am Eastern. More on the Nokia Lumia 610 in our hands-on with the budget Windows Phone from MWC 2012.
Update: Nokia has made the Lumia 610 NFC official.