Nokia Lumia 520 hands-on: the new high end of low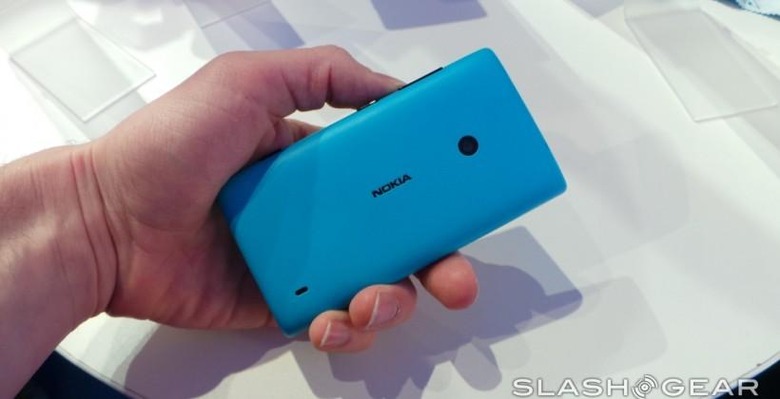 In the Nokia Lumia 520 you've got Nokia's newest low-end of great, including their renewed dedication to a pure aesthetic, Windows Phone 8, and a rather inexpensive price point. This device is a bit of a shell in the way it appears in the hand, with the front being more of a flat experience while the back bubbles out, and the edges are sharp. Of course no Nokia would be a real Nokia if the edges were actually sharp as a device could be, so you'll find this device "pillowy" when compared to the rest of the smartphones of the world made by non-Nokia OeMs.UPDATE: See SlashGear's Lumia 520 review for the international edition of this device as well as our Lumia 521 review for T-Mobile action in the USA!
The Lumia 520 is small – just 119.9 x 64 x 9.9 mm and very easily fitting in the palm of your hand. You'll find that you're able to pick this device up in yellow, blue, white, and red, and the buttons around the edges are the same as each of the Lumias out thus far – volume up/down, power, and camera shutter all on the right. This device does not have a flash on the back, but the camera does have Nokia's dedication to a great photography experience anyway – we'll see the results when we get a review up in the near future.
Amazingly this device will be coming to market with an expected price of €139 before taxes and subsidies. That means we'll see it off-contract for less than $200 USD in the end. With subsidies (and a 2-year contract) we're expecting that this device might reach below $100 USD – can you imagine?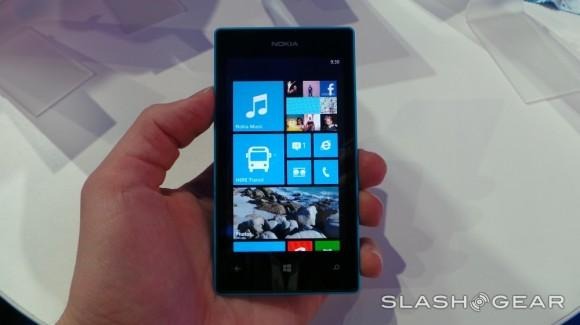 Thus far T-Mobile has let it be known that they'll be carrying this device in the USA, here with the name Nokia Lumia 521. With such a name in the USA we've got no details on pricing or release date as yet, but we'll certainly know soon – planned shipping starts in March for international markets.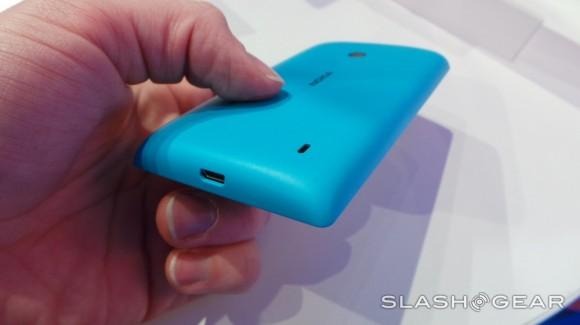 Have a peek at the timeline below as well as our massive Mobile World Congress 2013 tag for more information on Nokia's offerings this week as well as blasts from the rest of the international mobile environment. You'll find more than enough wild news bits and hands-on experiences to keep your mouth watering into the summer!