Nokia Lumia 1080 may aim for Galaxy Note III's lunch this Fall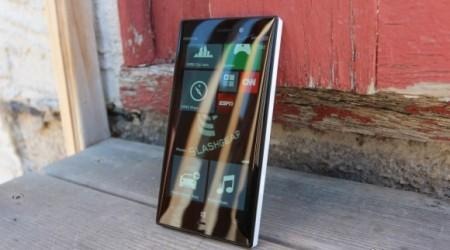 Another wave of rumors surrounds Nokia's (unconfirmed) plans for a next-generation "phablet" sized device in the near future, currently code-named Nokia Lumia 1080. This name would fit right in with the Nokia Lumia 1020, a device revealed just this past month and released to AT&T with a 41-megapixel camera in tow. Releasing a device with a display bigger than the already massive Nokia Lumia 625's 4.7-inch display would put the company squarely in front of devices like the LG Optimus G Pro.
Meanwhile it's rumored that HTC has a competitor for the massive-display pocket-fillers of 2013 in a machine called HTC One Max. This device would take on the LG Optimus G Pro and the upcoming Samsung Galaxy Note III with specifications that out-do the HTC One, bringing here a Qualcomm Snapdragon 800 quad-core processor to knock out the Snapdragon 600 in the HTC One and Samsung Galaxy S 4.
ABOVE: The Verizon-based Nokia Lumia 928 with 4.5-inch display.
Nokia's play in this space (for the moment) is the low-end Nokia Lumia 625. This device works with specifications that put it in under several smaller smartphones on the market today manufactured by Nokia, leaving room for a higher-end large-faced phone here nearer the end of this Summer.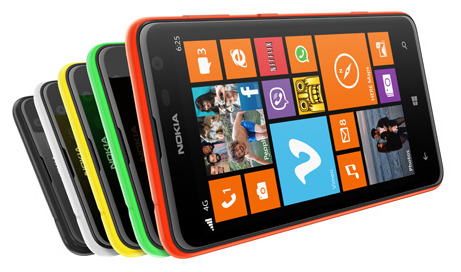 The Nokia Lumia 1080 is tipped to bring on the first market-ready build ready for Windows Phone 8.1, doing so with a 5.5-inch AMOLED display. This display is suggested to be coming with 1080 x 1920 pixel resolution as well as Nokia's own ClearBlack technology for the inkiest set of blacks you'll have ever aimed your eyes at.
These specifications have been retro-fit to a collection of Neowin slides mocking up the device as a larger edition of the Nokia Lumia 920. If Nokia does indeed bring another massive device to the market before the year is over, they'll more than likely be doing it with the launch of Microsoft's Windows Phone 8.1 indeed.
Sound like a winner of a pocket-bogarting smartphone to you? Or are you happy with the Windows Phone 8 device you've got today, all 4.5-inches of display and all?