Nokia lost China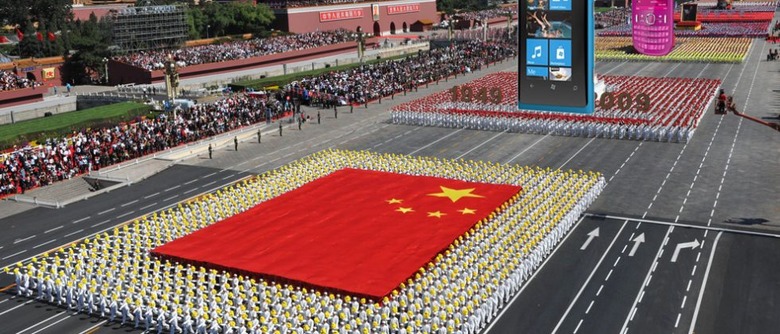 Fans of big numbers should find plenty to excite them in Nokia's Q1 2012 financial results, but some of the most serious implications come when you factor in those stats the Finns didn't mention. The headline numbers of a $1.7bn loss and a halving of smartphone sales year-on-year dance around the biggest threat to the company's future: the market Apple, Google and many others see as their biggest source of potential growth in the decades to come, China, has ditched Nokia.
Device volumes in Q1 2012 fell an astonishing 62-percent year-on-year in Greater China, tumbling from 23.9m units a year ago to just 9.2m in the past three months. It's even more painful when you look at net sales: amplified by a shrink in average sales price, compared to January through March 2011, Nokia made 70-percent less on its handsets in China this past quarter. €1.9bn down to $577m, in fact.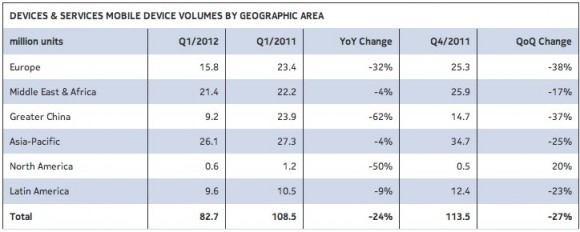 The diving interest in Nokia's phones by developing markets was something we'd already seen hinted at, but the official numbers are still eye-watering. The Finns continue to blame the rising appeal of cheap Android devices and feature phones with more smart features than their own S40 line-up, leaving the only really successful handsets being the very cheapest. That prompted "a negative product mix shift towards lower gross margin feature phones."
"The year-on-year decline in our Mobile Phones volumes in the first quarter 2012 was most pronounced in China and Europe" Nokia explains, "primarily due to competition from more affordable smartphones and increased competition from competitors with broader portfolios of feature phones with more smartphone-like experiences, such as full touch devices."
[aquote]Nokia's decline in China shows consequences beyond the short-term it conceded[/aquote]
No matter the reason, Nokia's decline from grace in China is beginning to show signs of consequences beyond the short-term impact CEO Stephen Elop has conceded. Nokia had been counting on Chinese buyers to maintain sales momentum while it established its Windows Phone strategy, tiding over any shortfall until Lumia took a grip. Not only is that failing to happen, the steep decline suggests longer-term success in China is looking less and less likely.
China isn't just a clearing house for cheap devices with decade-old tech, it's the next big opportunity for brands facing increasingly saturated established markets like North America and Western Europe. Contrast Nokia's shoveling of inexpensive phones toward uninterested Chinese consumers with Apple's gung-ho attitude to the country: already, more Apple and Android devices are activated in China than in the US.
"We have a clear sense of urgency to move our strategy forward even faster" Elop said in his rallying cry today. Nokia cannot afford to ignore China for its smartphone future, but it looks increasingly like China is happy to ignore Nokia.