Nokia HERE Auto brings end-to-end solution to the dash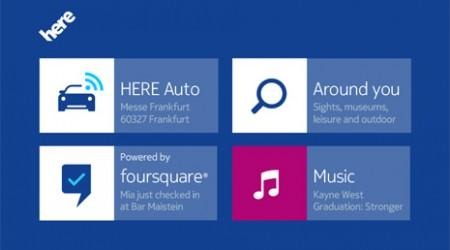 With HERE Auto, Nokia has made it clear that they're not going to be left behind in the smart automobile business. They've introduced a full end-to-end solution in a variety of apps that takes the work they've done with navigations systems and applies it to a collection of services, both in-dash on next-generation cars and from your smartphone – Nokia Lumia smartphone, that is* – right from your pocket. *Of course part of this system isn't just limited to Lumias – HERE Auto Companion also works on Android.
What you're seeing here is Nokia taking a commanding leap into the automobile industry with a series of apps for phones and connected vehicles. It begins with HERE Auto and continues with the HERE Auto Companion app – and it's available on more than just hardware made by Nokia.
HERE Auto is an in-dash navigation system "already available in 4 out of 5 cars with in-dash navigation". WIth HERE Auto you're able to work with maps with an extremely simplistic user interface that rides with you. This means that when you're on the highway and don't need to see the road up-close, you've got a "helicopter view". When you're in the city in the midst of massive amounts of tall buildings, you'll be working with a more zoomed-in view.
Once you're near your destination, you'll get street level images to show you where you'll be going as clearly as possible. This system works both on and offline – downloadable maps make sure you're always in-the-know, even outside of mobile web coverage areas, while internet connectivity ensures you have over-the-air updates at all times.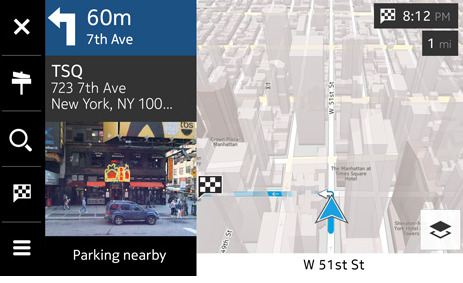 This system is also working with integrated in-car experiences through Foursquare and onboard music with "RESTful APIs for HERE Auto". These APIs are provided to carmakers and are OS-independent, allowing features like social networking and music to shine through the app itself.
"By 2016, the majority of consumers in mature markets will consider in-vehicle web-based data access a key criterion in their automotive purchase. Successful connected vehicle solutions will add value to the connected driver's digital lifestyle and enable integrated cross-device experiences relevant for people everyday." – Thilo Koslowski, VP of Automotive at Gartner
Meanwhile the HERE Auto Companion app – working on both Windows Phone and Android – starts by marking the location of your car with GPS. When you get to your destination, your car is marked and you can use this companion app to navigate you back to it when you're ready to drive again. This system works with LifeSight so you've got a bit of a virtual reality situation going on as well.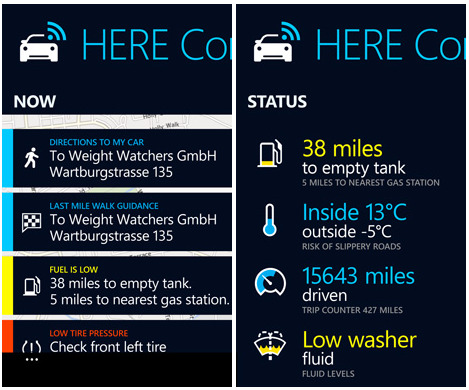 This system can also be integrated with your Nokia HERE Auto system to do things like unlock/lock your car, control your air conditioning, and watch your fuel levels. Knowing when your tire pressure is low from the office as well as the temperature outside from your phone will allow you to plan how you'll be spending the 15 minutes after you're done with work – rather helpful.
HERE Auto Companion is an online companion to this system, giving you information on nearby locations and destinations and connecting to your Nokia HERE system over the web – sending info to your phone or car on the fly. HERE Auto Cloud is the system that allows you to get always-on access to real-time traffic information, food and entertainment recommendations, and locations for fuel or electric vehicle charge.
HERE Auto has been announced to be rolling with Continental's next generation Open Infotainment Platform right this minute, while Nokia is currently working with partners like Magneti Marelli to bring HERE Auto to the market on more vehicles in the coming months. Nokia will be letting it be known which vehicles will already have this system when launched on September 10th at the Frankfurt Motor Show (IAA).
Make sure you have a peek at our recent to see how Nokia is bringing 3D photography to HERE Maps. Then take a look at the second part of our 2-part series with Nokia HERE Research on Smart Cities, ethical tracking, and self-driving cars!