Nokia has just six months to claw its way from collapse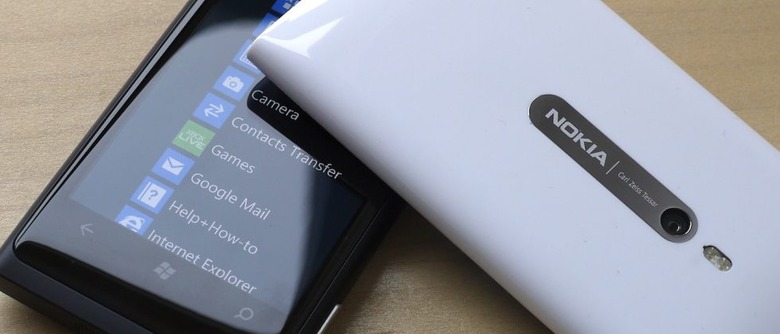 Nokia has six months to redeem itself with Windows Phone, analysts warn, before it needs to find a "Plan B" other than Microsoft's platform. After dire financial warnings earlier this week, in which Nokia not only confirmed that Symbian device sales were ditching, but that Lumia Windows Phone sales were only a fifth of those Symbian volumes, the outlook for the company is grim. However, while many suggest Nokia isn't, in fact, to blame for the most significant shortcomings in its device strategy, that won't save it from failure if it doesn't turn things around.
CEO Stephen Elop blamed unexpectedly low demand for entry-level handsets in developing markets for part of Nokia's problems, with Lumia sales not accelerating fast enough to balance out the shortfall. With Q1 2012 thus seemingly a write-off, Nokia has only Q2 and Q3 – six months in all – to turn things around, according to both IHS analyst Ian Fogg and Canalys' Peter Cunningham.
"Nokia stands on the brink of failing with its smartphone strategy, again" Fogg says. To his mind, the biggest issue the company faces is a drop in both shipments and average selling price (ASP) for each handset. Nokia revealed that it made just €220 on average on each Lumia sold. "If shipments are struggling but ASP's are good, then a handset maker always has the option of sacrificing a degree of per device revenue to drive adoption" Fogg explains. "Nokia has a little tactical room, but it will rapidly vanish unless the results improve in Q2 and Q3."
Cunningham agrees, though argues it's still "too early to write Nokia off" completely. "It is still in the middle of its transition to Windows Phone, but it doesn't have the luxury of time" he points out. "The next six months will be critical in the company's long-term future. The Lumia 610 needs to be a success, and it needs some hit products in the market in time for Christmas."
Nokia's problem, Fogg suggests, is that while it is doing plenty of things right – "attractive and differentiated industrial design" in phones that shipped to schedule and at the right price – "Microsoft appears to have stood still." The platform still lacks app traction, which is primarily something that falls at Microsoft's feet.
Even if that's the case, Microsoft's dropped ball could knock Nokia off its perch if the Finnish firm isn't careful. The time has come, both analysts agree, to at least have a possible Plan B on the drawing board, just in case Windows Phone doesn't provide – on its own – sufficient heft to rescue the rest of Nokia's business.