Nokia flaunts colorful new accessories in video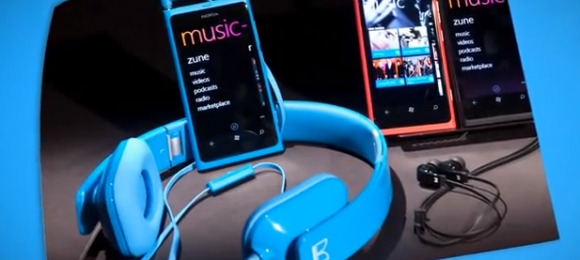 Nokia posted a video to YouTube today, showing off a slew of new stylish and colorful accessories. They include in-ear and over-the-ear headsets along with a portable speaker and music receiver. All are styled to suit and be compatible with both Nokia's upcoming Windows Phone devices as well as with non-Nokia devices.
Some of the accessories we've seen before such as the Nokia Play 360 portable wireless speaker that lets you play music in 360-degree sound wherever you are. The speaker can connect to your phone via Bluetooth, 3.5mm audio jack, or NFC. It comes in silver, black, or the blue that matches the Nokia Lumia 800.
What we've also seen previously is a set of over-the-ear headphones that are co-branded with Monster Audio. There's also a set of in-ear Bluetooth stereo headphones that look to be available in all the colors that match with Nokia's smartphone, which includes black, turquoise, and pink. It will also be available in lime green and white.
[via WMPowerUser]