Nokia to partner with Monster for "fierce" audio gear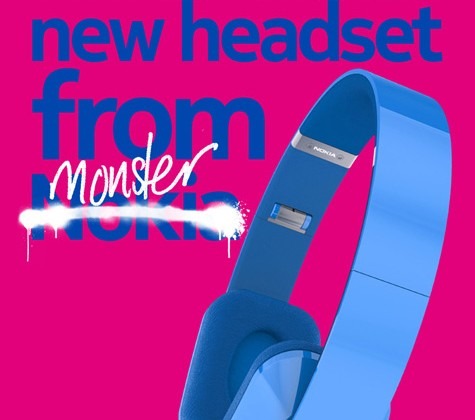 Nokia may soon be unveiling a new partnership with Monster Cable to introduce co-branded audio gear. According to leaked marketing graphics obtained by PocketNow, the duo appear to be readying at least one product called the Nokia Purity HD Stereo Headset by Monster. This move could be similar to HTC's deal with Monster's Beats Audio line and may help boost appeal for Nokia's first Windows Phones.
The leaked ads are snazzy in bright magenta with Nokia's blue graphics getting vandalized by Monster graffiti. Instead of the tame Nokia and its "fabulous" headset, thanks to a partnership with Monster, you're getting a "fierce" new headset. They definitely convey the vibe that Monster is making good old Nokia more "cool."
It's not clear whether the partnership will pan out to be an exclusive deal like HTC's Beats deal, but more details will likely be unveiled at the upcoming Nokia World event later this month, where the company is expected to launch its much rumored Windows Phone 7.5 Mango handsets. Rumors have suggested three new handsets from the company, including the Nokia Sea Ray, Sabre, and the Ace.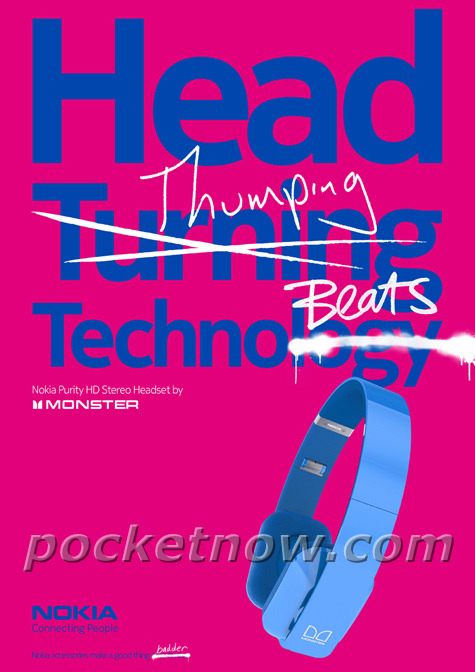 [via PocketNow]