Nokia escapes IPCom patent attack as 3G appeal fails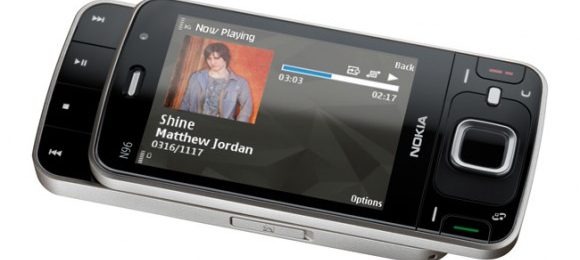 Nokia has secured victory in its ongoing legal battle with IPCom, with a UK appeals court today ruling that none of the Finnish firm's current products infringe a contentious 3G patent. IPCom had appealed a UK High Court ruling last year which found that the patent in question was not valid as granted; last month, the European Patent Office overturned the patent, though the appeals court today agreed that some of Nokia's old products would have clashed with it.
The new decision today rules that the original High Court decision on June 16 2011 – that patent #100a (EP 1 841 268) was not valid as granted but, with some amendments, was valid; furthermore, that older Nokia software versions might infringe it, but later versions used in current products do not – stands. It's not quite the full "completely invalid and not infringed" judgement Nokia was chasing, but given the EPO's subsequent decision to invalidate the entire patent family of which #100a (EP 1 841 268) is a part, it's a middling detail.
IPCom's argument was that Nokia's N96 used technology that the patent covered; namely, "an algorithm that allows mobile telephony networks to assign priorities to users on the basis of a pre-defined hierarchy" the company suggested, "providing for the smooth functioning of the system in important cases like emergencies."
Nokia's response was that it had already implemented a workaround solution in its handsets, though IPCom insisted that the technology is UMTS/3G standards-essential. If that had been the case, Nokia would have been on the hook for licensing fees, and indeed a penalty based on failure to cough up was what IPCom was chasing.
IPCom is yet to comment on this morning's ruling. Nokia gave SlashGear the following statement:
"Nokia is pleased that the UK Appeal Court's ruling will not affect our ongoing sales in the UK and does not affect the European Patent Office's earlier decision to revoke the entire patent family.

The decision of the EPO also revokes IPCom's UK patent, and the UK Appeal Court's decision does not overturn the earlier UK High Court ruling that Nokia's current products do not infringe the patent. UK operators have also confirmed that the feature described in the patent has never been implemented in their UMTS/3G networks.

Since the UK High Court's judgment in June 2011, further IPCom patents have been found invalid, meaning now that of 63 IPCom patents which have so far come to judgment, none has been found valid as granted. Nokia believes that IPCom needs to recognize its position and end its unrealistic demands for what remains of this significantly diminished portfolio. In the meantime, we will continue to challenge other IPCom patents."