Nokia celebrates as IPCom patent attack invalidated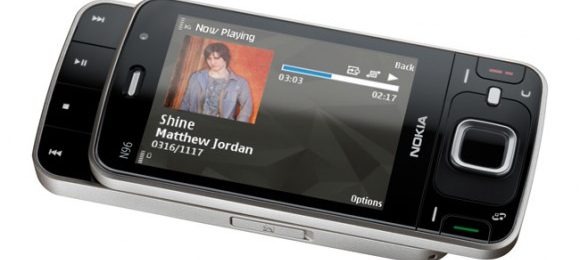 Nokia may have been having a rough week last week, but a little patent good news today has put a smile on the Finns' faces. Having been found guilty of infringing a patent owned by IPCom with its N96 smartphone last year, the European Patent Office has now overturned the patent and deemed it invalid. Nonetheless, with the N96 being superseded all the way back in mid-2009, Nokia actually had no products on the market for IPCom to block sales of.
Still, Nokia is unsurprisingly happy about the decision, positioning it as a wake-up call for IPCom to realize its patent licensing demands are out of line with the amount of intellectual property the company actually holds.
"We are pleased that the European Patent Office has confirmed that this IPCom patent is invalid,"Nokia VP of Intellectual Property Paul Melin said in a statement today. "So far, of 62 IPCom patents that have come to judgment, none has been found valid as granted. IPCom needs to recognize its position and end its unrealistic demands for what remains of this significantly diminished portfolio."
The patent itself "describes an algorithm that allows mobile telephony networks to assign priorities to users on the basis of a pre-defined hierarchy" according to IPCom, "providing for the smooth functioning of the system in important cases like emergencies." Nokia argued that it had used a workaround to the system in its handsets, whereas IPCom maintained it is UMTS/3G standards-essential and that the Finnish firm had been illegally avoiding paying up what amounted to mandatory fees.
IPCom has confirmed it will be appealing the invalidation of the patent, EP 1 841 268, and according to European patent law has three months within which to file that appeal.