Nokia ends 2013 with Lumia dreary but stable future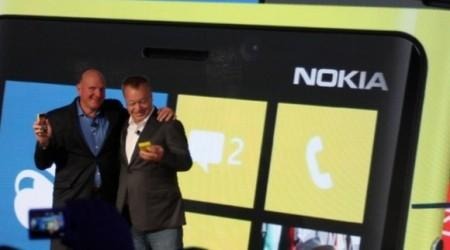 Nokia's net sales in the last quarter of 2013 rose 18-percent compared to Q3, but the company still ended the year down €12.7bn ($17.4bn) compared to 2012. "The fourth quarter of 2013 was a watershed moment in Nokia's history" interim CEO Risto Siilasmaa said today, arguing that the three businesses Nokia will be left with after selling off its Devices & Services division to Microsoft all had "healthy" operating margins.
The Microsoft deal, which was finally approved in December 2013, will see the Windows Phone creator take on Nokia's Lumia line. Nokia itself will be left with the NSN, HERE, and Advanced Technologies divisions, concentrating on providing telecoms infrastructure, mapping, and patent licensing rather than actual smartphone development.
Unfortunately, hopes that devices like the Lumia 1020 with its PureView camera system, and the Lumia 1520 with its phablet-size display would give Nokia a fitting send-off to Windows Phone did not pan out. Operating margins were down to -4.8% for the full year 2013, and down -7.3% in Q4 alone.
Still causing ripples, however, is chatter of a potential Android push. Continuing rumors of the Nokia "Normandy" have emerged, a low-cost handset which would supposedly run a reskinned Android build.
In Q4, Nokia's net sales were €3.5bn ($4.8bn). Operating profitability of what Nokia calls its "continuing operations" rose to €408m ($558m), representing 11.7-percent of net sales.