Nokia E7 delayed until early 2011 [Updated]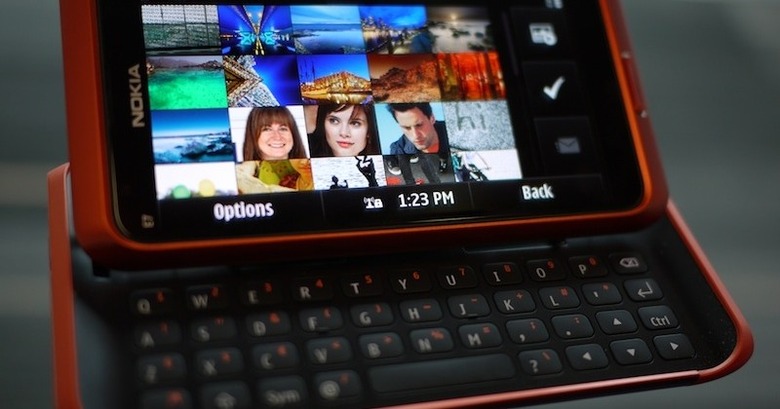 The Nokia E7 has been delayed until early 2011, missing its December release window. Nokia had been insisting the E7 was on track for retail availability before the end of the year as recently as last month, but unspecified issues have forced the company to postpone that. "To ensure the best possible user experience on the E7 we have decided to begin shipping it in early 2011" a Nokia spokesperson told Reuters.Update: Nokia comment after the cut
Announced at Nokia World 2010 back in September, the E7 has a full QWERTY keyboard and a 4-inch touchscreen, and was described by the company as the spiritual successor to the original Nokia Communicator. We're waiting to hear back from Nokia, hopefully with some more details as to the E7's untimely release.
Update: Nokia spokesperson Ray Haddow has given us the following statement:
"We are taking corrective actions to the hardware durability issue we discovered. We are committed to provide the best possible user experience on the Nokia E7 and now expect to begin shipping the Nokia E7 shipments in early 2011."
Ray couldn't specify which aspect of the hardware was giving Nokia problems, but he did tell us that as far as he's aware it's not a major fault and instead something the E7 team were not entirely happy with.
Nokia E7 hands-on:
[vms 2ce17fd8fcd40041c068]