Nokia Design VP Ousting First Sign Of Microsoft-Lead Aesthetic Change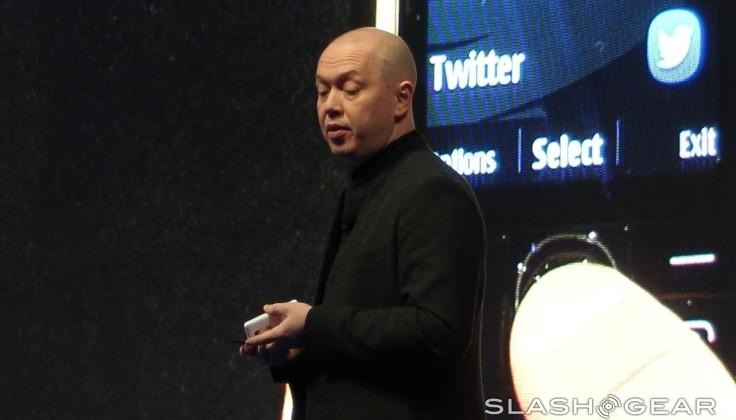 As Microsoft acquires Nokia's phone business, a shuffle of industry players is happening – starting with Marko Ahtisaari, Nokia's soon-to-be-former executive VP of design. An announcement of this departure was made just as the Nokia-Microsoft deal was made, with added note that Ahtisaari will be replaced by Stefan Pannenbecker – a man who up until this announcement was the Nokia VP of Industrial Design. This change-up will be made in November of this year, with word of Ahtisaari leaving to "pursue entrepreneurial opportunities."
Ahtisaari's move will be joined by the role-change of former CEO of Nokia Stephen Elop, now taking on the role of Executive Vice President of Devices and Services. It's also been suggested that this new position for Elop may very well provide an easy inroad for him to take on the soon-to-be-vacant role of CEO at Microsoft as well.
Meanwhile we'll have to watch closely to see how this merger of sorts affects the way Nokia phones look and feel. It's not as if Ahtisaari was the only person at Nokia to work on the vision that brought about the Lumia line of Windows Phone devices from the past couple of years, but with such a clear message being sent with his being ushered out, we must wonder how long it will be before Nokia phones begin looking like Windows Surface tablets.
Or perhaps the purchase of Nokia's devices division means there wont be any more Surface-like designs – maybe that Nokia tablet we've been hearing about in whispers for so long will finally come to fruition as a Microsoft-made device, so to speak.
Right this minute – depending on who you ask – Microsoft is running the 3rd most popular smartphone operating system in the world. Nokia commands 80 percent of device sales in that operating system, and with this purchase, Microsoft makes a great case for how they'll be selling an already (relatively) successful product. This isn't going to be another Surface sales mess, in other words. Or so they must hope.