Surface sales began "modestly" admits Microsoft's Ballmer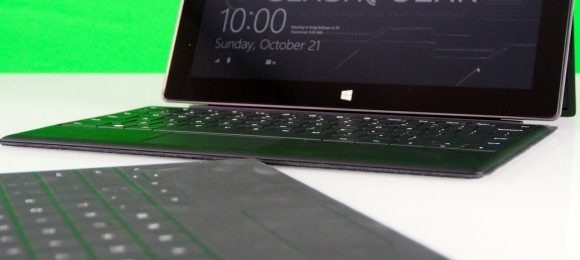 Sales of Microsoft's first Surface tablet have started "modestly," CEO Steve Ballmer has conceded, though the outspoken exec is confident that demand will surge when the Surface Pro drops in early 2013. Having previously been bombastic about Surface's appeal to the market, Ballmer was apparently more taciturn in an interview with French newspaper Le Parisien.
The CEO did not give exact figures for Surface sales, and instead shifted the focus to the upcoming Surface Pro. That will be a "high end" and "unique" product, Ballmer said, pointing to the higher-resolution Full HD display; Surface Pro will also run the full version of Windows 8, as opposed to Windows RT on the existing tablet.
It's Windows RT that could well be leading to Surface confusion at present, with the OS and hardware attempting to straddle the divide between content consumption and content creation. On the one hand, Windows RT lacks backward-compatibility for existing Windows apps, and can only download software created for, and distributed via, the Windows Marketplace. On the other, it has an emphasis on producing content, with its keyboard covers.
Microsoft's stated goal at the start of the Surface project was to spur adoption of Windows on tablets and encourage creativity by OEMs, as well as to help guide pricing in the market and ensure Windows slates were competitive with the iPad. However, the company is also believed to be working on an Xbox Surface tablet, 7-inches in size, which would integrate with the next-gen console.
[via CNET]