Nokia claim 5800 NAM 3G problem solved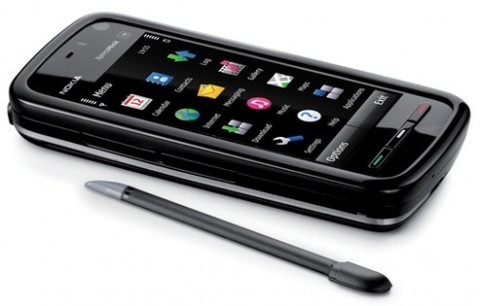 Nokia are hoping to have turned a page on the 5800 XpressMusic NAM edition 3G signal debacle, with the news that a "configuration change" is to blame for the handset's poor reception.  In its statement, Nokia calls the problem an "isolated situation" and claims that, once sales of the 5800 NAM resume, those models will not experience any issues.
Owners of Nokia 5800 XpressMusic NAM edition handsets experiencing signal problems are advised to contact customer care; it's unclear from the statement whether they'll merely arrange to reflash the handset with new firmware at a Nokia store, or provide a replacement device.
Sales of the handset will resume "shortly", though Nokia have not suggested an exact date.  The problem apparently only affected devices in New York and Chicago, with the 5800 NAM unable to recognize a signal even in areas where other devices showed full bars.
Nokia statement:
Following the introduction of the Nokia 5800 XpressMusic in North America, some consumers reported difficulties connecting with the local 3G network. As customer satisfaction and product quality are a priority for Nokia, we took immediate action by temporarily suspending sales and moving quickly to identify the root cause and resolution.

We have concluded this was an isolated situation related to a configuration change in the North American variant. We have now adjusted the configuration and will resume sales shortly. Those few customers of the Nokia 5800 XpressMusic who experience a 3G signal issue are advised to contact Nokia Customer Care. Our sincere apologies for the inconvenience