Nokia CEO: "It's not just differentiation but sustainable differentiation"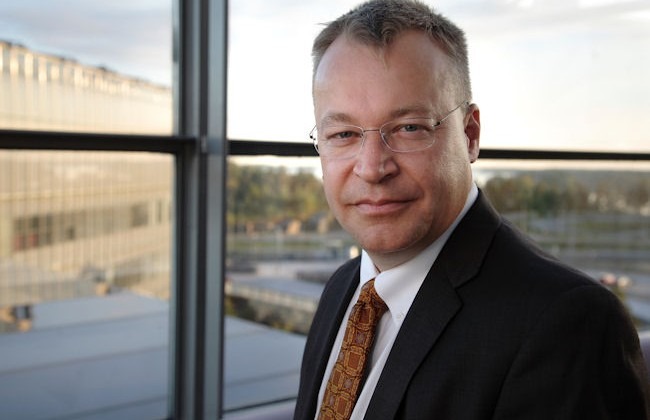 Nokia CEO Stephen Elop has insisted that the decision over the company's future platform strategy must enable long-term viability and partnership opportunities, rather than simply a short-term rescue to the company's finances in 2011. "It's not just differentiation but sustainable differentiation" the new chief-exec told AllThingsD in an interview last week, running through the pros and cons of MeeGo, Android and Windows Phone 7 as the potential suitors for Nokia's well-esteemed hardware.
"We need to be in the United States in one way, shape or form, we have to have a viable way to reopen doors" he commented, suggesting that – despite many opinions otherwise – the US is where the pace of the smartphone market is set. That might make MeeGo a difficult sell, despite Intel's investment in the project; "For it to be a valid ecosystem, that also implies other (phone makers), our competitors–would be attracted to it as well," Elop explained, pointing out that without collaboration the OS might lack "credibility."
"The combination of Android's existing market share plus the market share that Nokia could bring to the Android ecosystem is a very large number and would signal a very substantial shift in the dynamics of the mobile operating system market" Stephen Elop, CEO, Nokia
As for Android and Windows Phone 7, the CEO only had positive things to say, though that may have changed in the meantime after Google VP Vic Gundotra's sarcastic snipe earlier this week.
"Windows Phone is in its early formative stages in terms of getting customer traction and so forth. It's a beautiful product and I say that as as someone who is competing with it" Stephen Elop, CEO, Nokia
It seems Elop will look to different strategies at the low end of the market, too, where the leaked memo believed to be written by the CEO highlighted the danger of cheap Chinese manufacturing. SlashGear will be at Nokia's capital markets day tomorrow, Friday February 11, so expect all the news – whatever surprises Elop announces – here.