"Nokia, our platform is burning"; Elop memo reportedly leaks in full, admits ecosystem war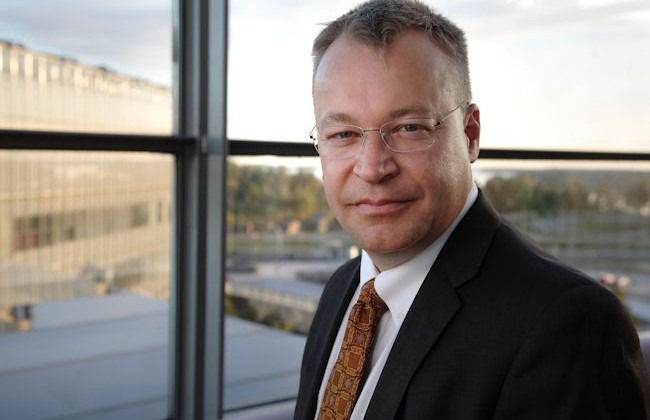 The full text of the Nokia "Standing on a burning platform" memo distributed internally by CEO Stephen Elop has apparently leaked, and even in the face of the continuing platform rumors, it's perhaps the biggest indicator that the Finnish company is about to undergo a significant change. Engadget scored a copy of what's believed to be the full text in which Elop blames a lack of "accountability and leadership" along with "a series of misses" against Apple who "owns the high-end range," Android, which "came in at the high-end ... are now winning the mid-range, and quickly are going downstream," and cut price Shenzhen devices for emerging markets.  "We haven't been delivering innovation fast enough" he chides, "we're not collaborating internally."
"The first iPhone shipped in 2007, and we still don't have a product that is close to their experience" Elop admits, going on to highlight that "Android came on the scene just over 2 years ago, and this week they took our leadership position in smartphone volumes." As for MeeGo, the CEO suggests that despite the fanfare, "at this rate, by the end of 2011, we might have only one MeeGo product in the market."
"This is what I have been trying to understand. I believe at least some of it has been due to our attitude inside Nokia. We poured gasoline on our own burning platform. I believe we have lacked accountability and leadership to align and direct the company through these disruptive times. We had a series of misses. We haven't been delivering innovation fast enough. We're not collaborating internally"
Elop blames Nokia's insistence on trying to challenge rivals on a device-by-device basis, clinging to Symbian when its competitors are focused on whole ecosystems. "Nokia, our platform is burning" he concludes, pointing to the Capital Markets Day event on Friday – which SlashGear will be attending – for when employees and Nokia fans alike will hear the first stages of a "huge effort to transform our company."
It's worth noting that not everybody believes the memo to be legitimate, however. Former Nokia exec Tomi Ahonen believes it to be "a well-written hoax" that "reads more like a US analyst, who is trying to influence the discussion, who knows much of the Nokia story, but not the whole story."