Nokia Batman Dark Knight Rises limited edition Lumia 800 revealed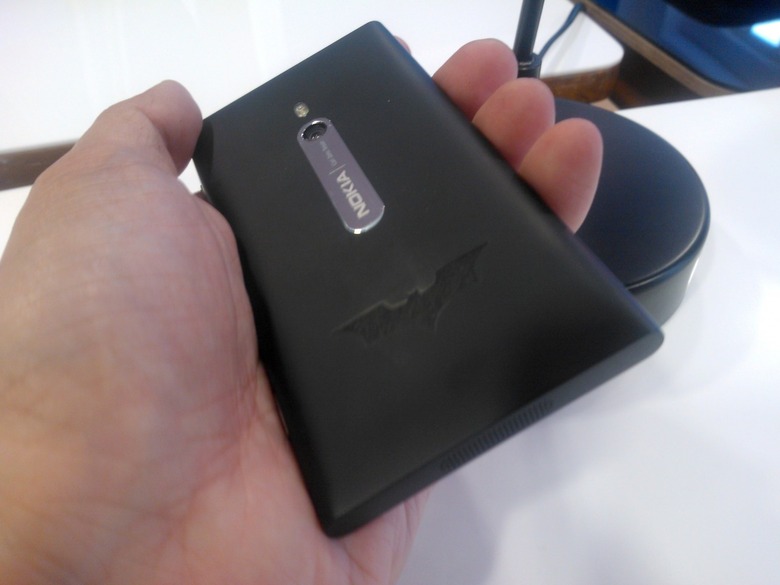 Nokia has revealed a limited Lumia 800 Dark Knight Rises special edition, complete with a laser-etched Batman logo, to tie in with the upcoming feature film. Only forty of the handsets will be produced, seen here snapped by Jon Choo in London this morning ahead of IMAX previews of the Batman film itself.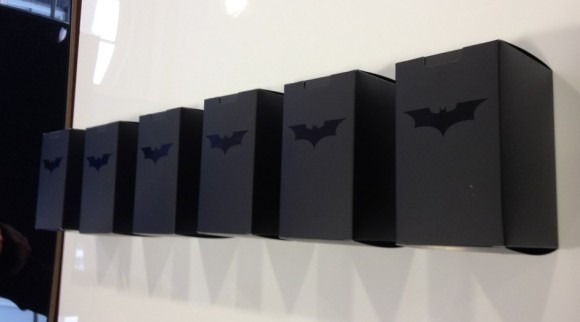 Matching packaging – wrapping up the traditional bright Nokia blue with a matte black sleeve complete with black Batman logo – rounds out the package. There's a movie tie-in Live Tile visible on the screen in the video below, though it's not clear exactly what specific software or apps Nokia has added at this stage.
Although the chances of picking up a Batman Dark Knight Rises Lumia 800 in stores is low, we wouldn't be surprised if one or two show up on eBay eventually. Otherwise the regular black Lumia 800 and some time with a laser etching machine are your best bet; check out our full Nokia Lumia 800 review here.