Nokia Asha 210 brings the QWERTY with a dedicated WhatsApp key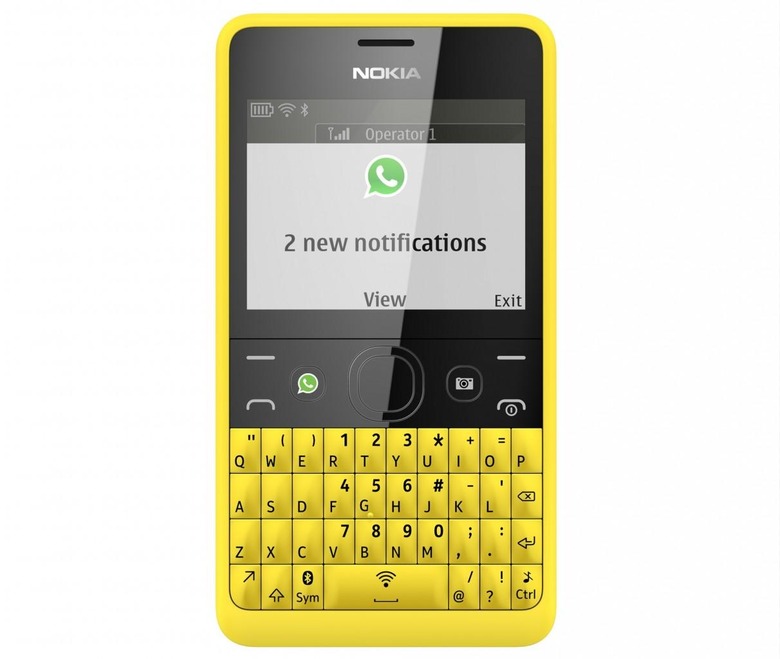 Nokia has a new QWERTY phone today, and as we suspected it slots into the company's cheaper Asha line, rather than being the keyboard-equipped Lumia many have been hoping for. The Asha 210 packs full-QWERTY into a candybar form-factor, but also includes a dedicated WhatsApp shortcut key, with free lifetime service on the cross-platform messaging app for anyone who buys the single- or dual-SIM versions of the phone.
Hit the WhatsApp button and you can jump straight into your conversations; alternatively, there's integration into the Asha 210's phonebook, with the ability to start specific chats with people from there. Nokia also loads a YouTube app, throws in the SLAM easy photo transfer system we first saw last year on the Asha 205 "Facebook" phone, and the data-squeezing Nokia Xpress Browser.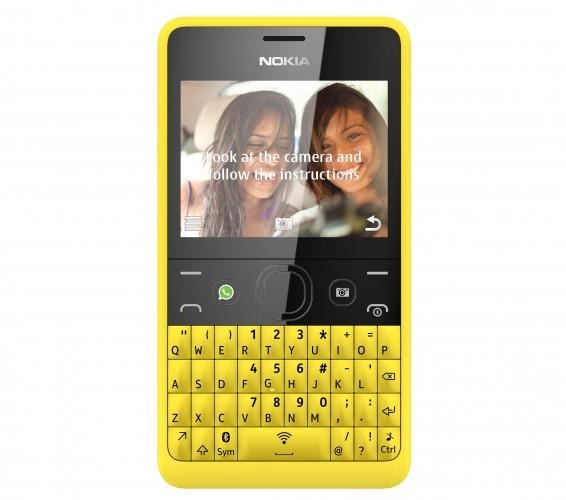 Otherwise, there's WiFi and a 2-megapixel camera, the latter using Nokia's self-portrait feature which works around the absence of a front-facing camera by instead giving voice prompts to help you frame your face properly. There's also Facebook, Twitter, Gmail, and other email account support.
Nokia claims up to 46 days battery life on the single-SIM version, while the dual-SIM Asha 210 will last for up to 24 days, the company claims. The latter can flick between its SIM cards without requiring a reboot, too.
The Asha 210 will go on sale in Q2 2013, priced from $72. It'll be offered in yellow, cyan, black, magenta, and white.