Nokia Android Handset Reportedly Codenamed "Normandy" Slated For 2014 Release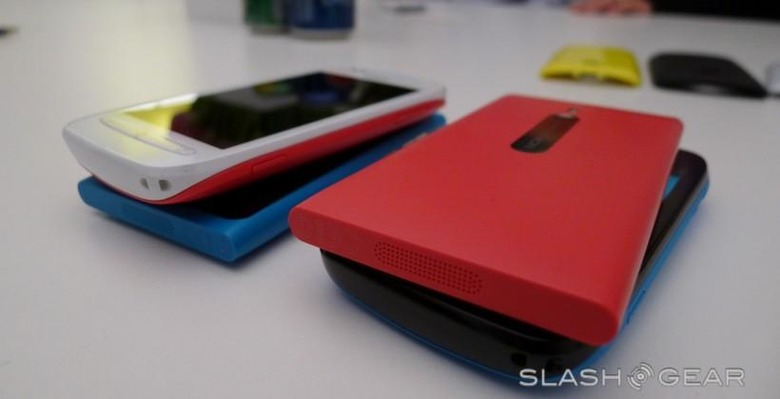 Rumors of Nokia making an Android-based smartphone have been around for a while, with some sources stating back in September that the company had been testing Android on its Lumia devices in the recent past. Such efforts are still underway, according to sources who say the upcoming handset is codenamed "Normandy" and is running a forked version of Android.
The folks over at The Verge spoke with multiple sources who say this handset is known by a variety of names at Nokia, and that it is designed to be a low-end inexpensive smartphone. Though there's not much in way of details on the Android part of the device, it is reported the phone runs an Android variant that is not in line with what you get from Google, being compared to, for frame of reference, a more unique offering like what you find on the Kindle Fire tablets.
Normandy is said to be an Android-based offering akin the company's previously released Asha cell phones, of which three new models were rolled out back in October, perhaps giving us an idea of we can expect from Normandy — something small and inexpensive, but not exactly cheap in terms of build and design quality. While the Asha line is appealing for the relative niche that it occupies, Normandy would bring something to the table that the Asha phones do not: access to a wider range of apps.
The sources say that Nokia has told its employees the Normandy handset will be hitting shelves some time next year, with one particular source being quoted as describing the handset's development efforts as "full steam ahead." Reportedly, the handset will be able to run Skype and some other big-name and oft-downloaded apps. How this will play out with the Microsoft deal, which was just given the go-ahead by the European Union, is yet to be seen, however.
In early October, word surfaced through Bloomberg that Microsoft had reportedly asked HTC to offer Windows Phone as a secondary operating system on some of its Android phone, though how such would have been accomplished wasn't entirely clear. A few days after this, another tip surfaced stating that Huawei and Samsung were approached in a similar manner, and that such was an effort on Microsoft's part to get its mobile operating system into more hands.
SOURCE: The Verge