Nokia and Yahoo! deal for mobile services imminent?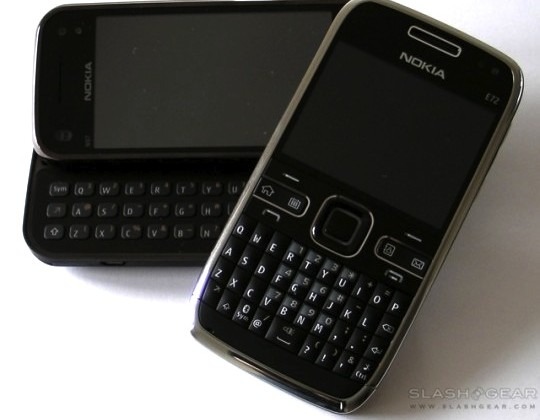 Nokia are going full-steam ahead with their own package of services – the feature-toting update to Ovi Maps earlier this week is proof of that – but are they also planning a deal with Yahoo! which will see the latter company's email, search and other applications and services built into certain Nokia models?  That's what AllThingsD are reporting, having been invited to Yahoo!'s "Project Nike" launch next week with the promise of "an exciting announcement about providing global consumers with rich online and mobile experiences".  They dug around and came up not only with the Nokia connection but some particularly snide comments about both firms.
According to the sources they've spoken to, the Yahoo!/Nokia deal won't involve a Yahoo! branded cellphone but instead see several features from the company's mobile services division preloaded onto a range of Nokia handsets.  That would, bizarrely, put them up against Nokia's own mobile services: the company already has a growing email platform, Ovi Mail, together with the Ovi Store for apps.  How the two sides might coexist is yet to be seen, though it's probably fair to say that Ovi Maps has been more successful in Nokia's developing nations markets than in encouraging US or European users to migrate from Gmail.
Incidentally, "Project Nike" is named after the Greek goddess of victory, rather than the sportswear company; we'll have to wait until Monday to find out whether a partnership – if really on the cards – is really destined for greatness.  Oh, and that snide quote?  No name attached, but in the absence of an official comment from Nokia or Yahoo!, AllThingsD found someone to slap about both companies on an anonymous basis:
"Recently, Nokia has offered devices that people don't want and Yahoo has launched mobile services that they don't want.  Perhaps in working together, they will find a way to finally create some value."