Nokia 9 PureView US release gets date and pricing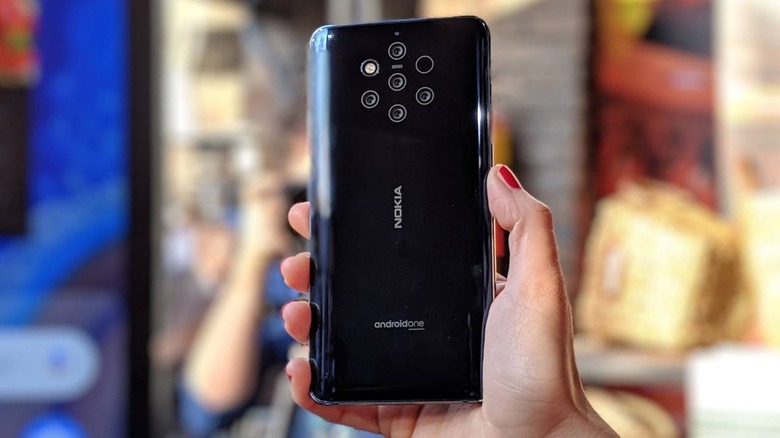 We may receive a commission on purchases made from links.
The Nokia 9 PureView is headed to the US, and HMD Global is wasting no time in getting its camera-focused Android phone in users' hands. The aggressively-priced smartphone is set to go on sale from Sunday, March 3rd, earlier than we expected to to arrive.
Unveiled at Mobile World Congress 2019 this week, the Nokia 9 PureView is special for a few reasons. Of course, it's the first Nokia phone under HMD Global's control to use the PureView branding, a name which fans have come to expect great things in photography from.
To make sure they're not disappointed, the phone uses a breakthrough camera system. Co-developed with Light, the Nokia 9 PureView's camera is in fact five sensors that act in tandem. By combining different exposures and both color and monochrome images, the smartphone promises better dynamic range, more detail, and more accurate colors than rivals can deliver.
It's an ambitious strategy, and likely worthy of the PureView name even if it differs from the original approach behind the branding.
A phone can't live by its camera alone, of course, and so the Nokia 9 PureView checks off some other must-haves. As well as a 5.99-inch 2K OLED screen, there's an in-display fingerprint reader. Qualcomm's Snapdragon 845 chipset is used, paired with 6 GB of RAM and 128 GB of storage.
The battery is a 3,320 mAh pack, and there's IP67 water and dustproofing. Sadly HMD Global couldn't find room for a 3.5mm headphone jack, and more disappointing there's no microSD memory card slot. That 128 GB of onboard storage may sound like plenty, but when you consider the Nokia 9 PureView can capture RAW DNG images as well as JPEGs, it could fill up fairly rapidly.
Still, for the price, there's a whole lot to like here. The Nokia 9 PureView will usually be $699, but from March 3 for the first week it'll be $599 through retailers like Amazon. It'll go back to the normal pricing on March 11. Unlocked, it'll work with AT&T and T-Mobile, but not Verizon or Sprint as it lacks CDMA support.