Nokia 700 Symbian Belle Smartphone Announced, We Go Hands-On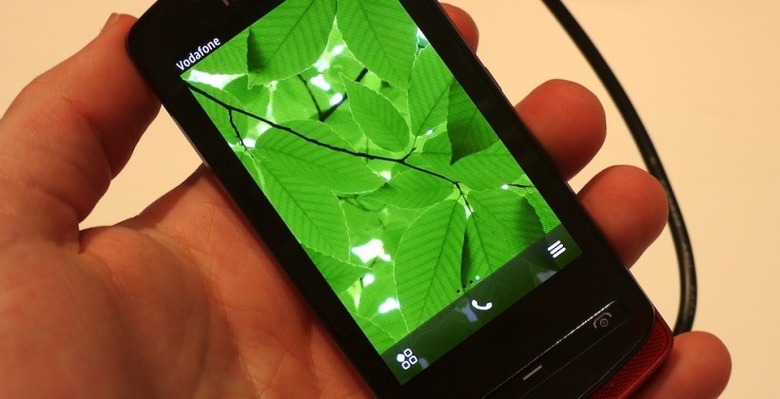 Today Nokia officially announced the Nokia 700 smartphone running on Symbian Belle. After teasing about it back in August, then unveiling the new details last month it has finally arrived and will be available early October in the UK. Being dubbed Nokia's smallest smartphone, able to fit just about anywhere including the skinniest of jeans. We've received some hands-on time with the tiny smartphone so head on down past the break for photos and more details.
After some press shots leaked back in July we've slowly received all the details on this new smartphone from Nokia and it will finally be available soon for all you Nokia fans in the UK. Featuring a 3.2" 640x360 nHD AMOLED display it is one of the smallest smartphones on the market. Measuring in at 110 x 50.7 x 9.7mm and weighing just 96g. Powered by a 1.0 GHz processor, 2GB internal memory, micro-SD support, a 5 MP camera on the rear with LED flash capable of 720p video recording, with 7 hours of talk time on a 1080 mAh battery and more this little phone packs quite the punch.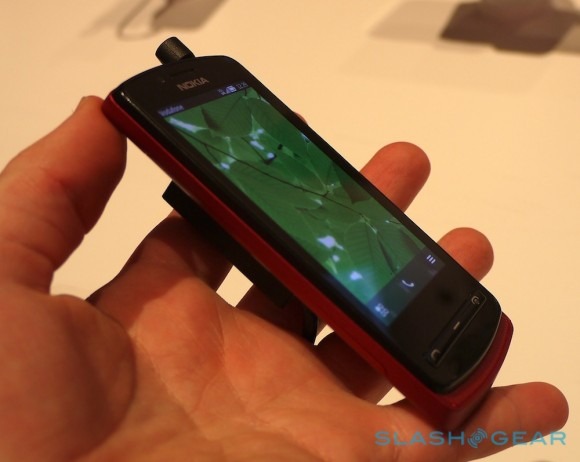 Along with the updated Symbian Belle we have many new features and enhancements such as customizable home screens, re-sizable live widgets and NFC support. Using the built in NFC chip users have access to many new features, and even the Angry Birds Magic takes full advantage of the included NFC.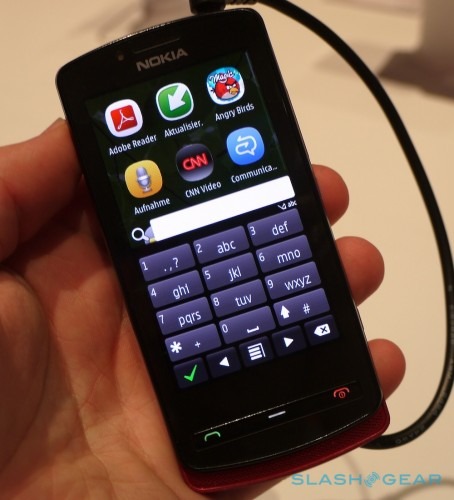 We were able to get some quick hands-on with the new Nokia 700 and it was a pleasant surprise. It really is extremely thin, sleek and lightweight and the user experience was quite fluid and better than expected. Nokia's even provided some nice bloatware pre-installed such as a custom social network client, Ovi Music, Vlingo, Adobe Reader, Shazam, Tune Wiki and even the popular Angry Birds Magic (NFC game). With a drop down notification bar that reminded us a bit of Android the user interface was easy to use, familiar, and quite simple to understand.
With a enhanced browser and Flash lite 4 support users can take advantage of many of the same features provided by Adobe Flash Player 10 right on the Nokia 700. This new sleek smartphone from Nokia is one stylish smartphone that manages to stay small and powerful at the same time. Taking advantage of many of the features larger bulky smartphones currently offer this makes a great phone for women, or those that want a small feature rich device.
Nokia has announced the 700 will be for sale come early October throughout the UK, available to purchase through Vodafone, Everything Everywhere, O2 and Virgin, pricing will depend on your operator. Who is excited for the Nokia 700 and will you be picking it up come launch time? Check out the rest of our hands-on below.