Nokia 5330 XpressMusic landing T-Mobile US in June/July?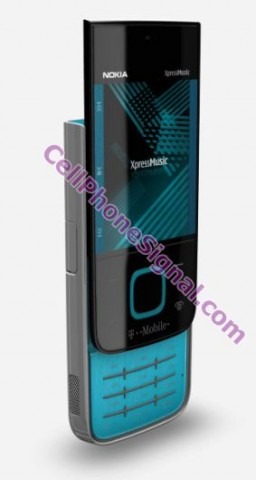 Nokia's recent XpressMusic launch was full of details, all aside from which carriers the company had partnered with to offer the three new handsets.  Now a leaked image of the Nokia 5330 XpressMusic bearing T-Mobile branding has suggested that the carrier will release the music phone in both US and Europe.
According to CellPhoneSignal, the 5330 XpressMusic will hit the US in June or July, including the previously-unseen black/blue color variant shown here.  The device will have US-friendly 3G connectivity and an FM radio.
No word on pricing, but some predictions have pegged the Nokia 5330 XpressMusic as coming it at under $100 with a new T-Mobile two-year contract.  The fact that it's being launched at the height of the back-to-school shopping period – plus Nokia's own European price guides of €160 – does certainly suggest a more budget tag.
The phone also has a 3.2-megapixel camera, 70MB of onboard memory with a microSD card slot, 2.4-inch QVGA display and up to 7.7hrs talktime/14.6 days standby.