Nokia 1 Series takes web and social cheap for Next Billion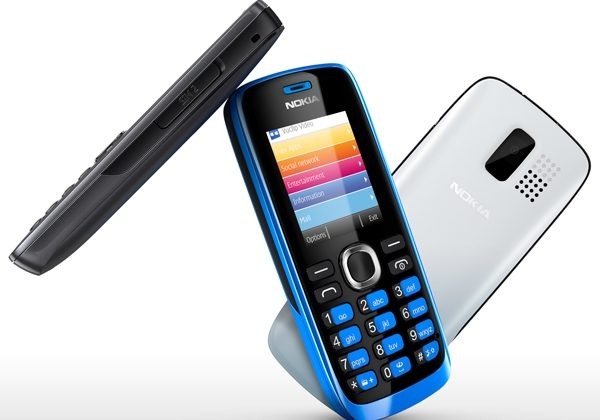 Nokia has revealed its new 1 Series of cellphones, a budget-minded line-up targeted at the "Next Billion" audience and, for the first time at the extreme low-end, featuring internet access and a camera. Four 1 Series variants will be on offer, the cheapest Nokia 110 (a dual-SIM handset, and its single-SIM 111 sibling) coming in at €35 ($45) unsubsidized, while the Nokia 112 (again, dual-SIM with a 113 single-SIM option) being €38 ($49).
Both feature the Nokia Browser with its new cloud-based data crunching technology, that pares back websites to suit mobile devices and thus delivers up to 90-percent less traffic. There'll be Facebook and Twitter shortcuts direct on the homescreen, and the eBuddy IM app preloaded, together with access to more software from the Nokia Store.
Nokia 112 demo:
In terms of hardware, all of the 1 Series have a 1.8-inch display and VGA camera, along with a microSD card slot for up to 32GB of storage. Bluetooth is also onboard, together with a battery good for over ten hours of talktime or nearly a month of standby. An FM radio wraps things up.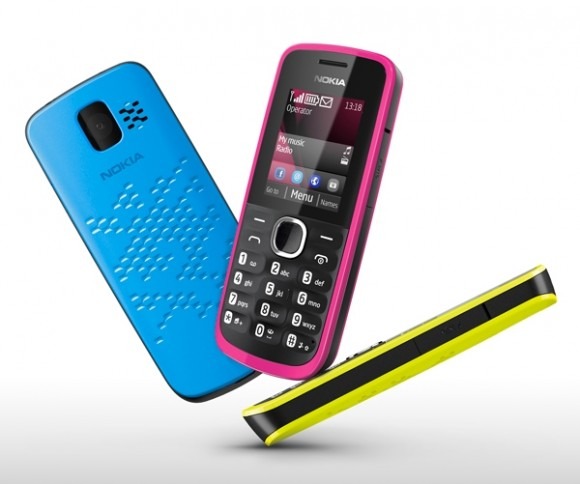 As for the dual-SIM 110 and 112, users will be able to quickly swap between cards to take advantage of the best rates on offer. The phones will remember settings and other information for up to five different SIMs.
Nokia 110 demo:
Nokia will also offer 40 free titles from EA Games, including Tetris, Bejeweled, Need for Speed: The Run, Monopoly Here & Now, and SimCity Deluxe.
The Nokia 110 and 111 will begin shipping in Q2 2012, while the 112 and 113 will arrive in Q3; the Nokia 113 will be only available in Europe and Eurasia.