No Time to Die Bond trailer released with hint at next star agent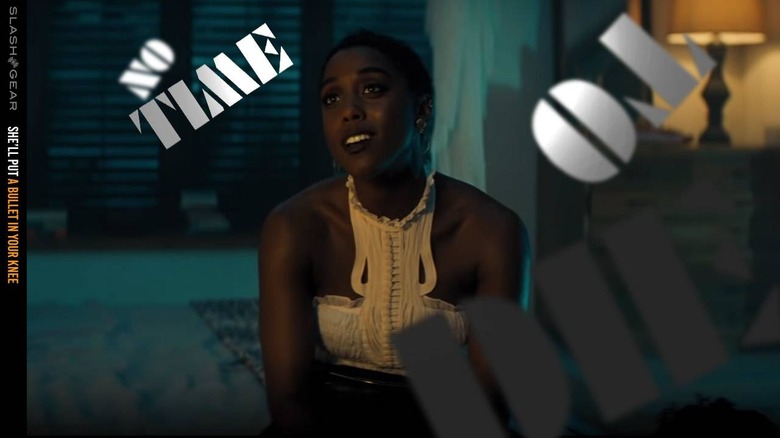 Today we're taking a peek at the first major trailer for the final James Bond film that'll feature Daniel Craig as said hero. This film will feature major action hero stars and lesser-known rising actors aplenty. From the film Blue Is the Warmest Color, you'll see Léa Seydoux as Madeleine Swann – she also played this same character in the 2015 Bond film SPECTRE. You'll also find the character Paloma played by Ana de Armas, best known for her roll as Joi in Blade Runner 2049 and the 2019 film Knives Out!
Rami Malek appears as Safin, Ralph Fiennes is rolling in as M, and Ben Whishaw is Q. Christopher Waltz is likely set to steal every single scene he's in as Ernst Stravo Blofeld, unless he's in a scene with Naomie Harris, who plays Eve Moneypenny.
We already saw a
large amount of secrets spilled
on this film earlier this year. But now's the time for big waves. Especially when it comes to Lashana Lynch, here playing the roll of Nomi. If what we've seen here is any indication, she'll be the primary breakout star of this film – and it wouldn't be a shock to see her appear in her own film (this actress as this character) in the near future – you heard it here first!
"In No Time To Die, Bond has left active service and is enjoying a tranquil life in Jamaica. His peace is short-lived when his old friend Felix Leiter from the CIA turns up asking for help," said the official description of the film, released for public review today. "The mission to rescue a kidnapped scientist turns out to be far more treacherous than expected, leading Bond onto the trail of a mysterious villain armed with dangerous new technology."
Doesn't look a whole lot like they're focusing on the Nomi character in the text – but watch that trailer again. Notice the moments when Lynch dominates the screen – she's a sure shot for future spinoffs.
If you're a Marvel Universe movies fan, you'll remember Lynch as a key character in the film Captain Marvel – Maria Rambeau! Lynch also appeared Ashanti in Brotherhood, Arjana Pike in Bulletproof, Gemma in Crims, and Rosaline Capulet in Still Star-Crossed.