No season pass with Final Fantasy 15's $270 Ultimate Collector's Edition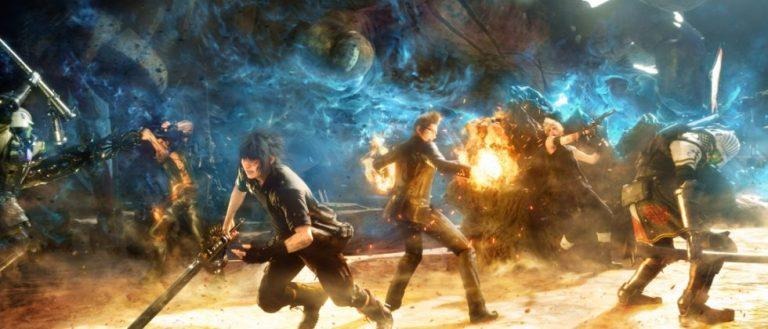 Final Fantasy XV fans are already disappointed over last week's announcement of the release date delayed by two months, but now comes the news that the game's most lavish package, the $270 Ultimate Collector's Edition, does not include the recently confirmed DLC season pass. That means the most dedicated fans, or at least those with the deepest pockets, will need to shell out an another $25 for the season pass, which appears to include a significant amount of story content.
The extra goodies in the FF15 Ultimate Collector's Edition include exclusive SteelBook cases, a 192-page art book, a copy of the Kingsglaive: Final Fantasy XV movie on Blu-ray, a figure of hero Noctis by Play Arts Kai, several in-game items, and, of course, a copy of the game for either PS4 or Xbox One. The package is only available from developer Square Enix's online store, and is limited to just 30,000 units worldwide.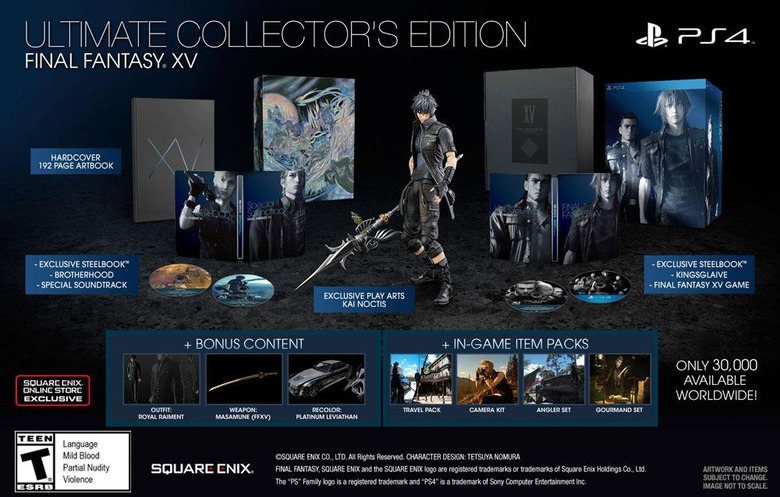 FF15's director Hajime Tabata confirmed on Twitter that the Ultimate Collector's Edition won't include the DLC season pass. Previous details on the game's DLC revealed that there will be six packs, with three consisting of additional story content for other characters, two with in-game items and gear, and a final one that may include new playable areas and missions.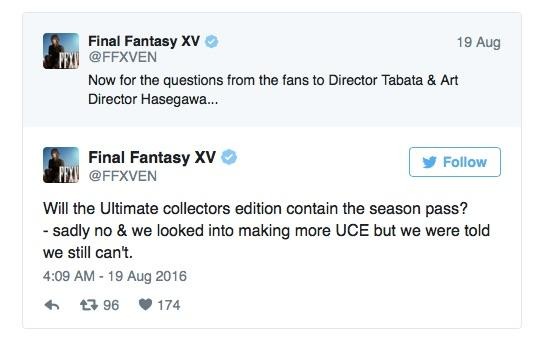 Eager players are also frustrated that Square Enix isn't producing any additional units of the Ultimate Collector's Edition following the two-month delay. When the set was first announced in March, it was sold out within minutes, so the developer increased the stock in May to address the high demand.
SOURCE Square Enix, Eurogamer