Final Fantasy 15's DLC season pass gets detailed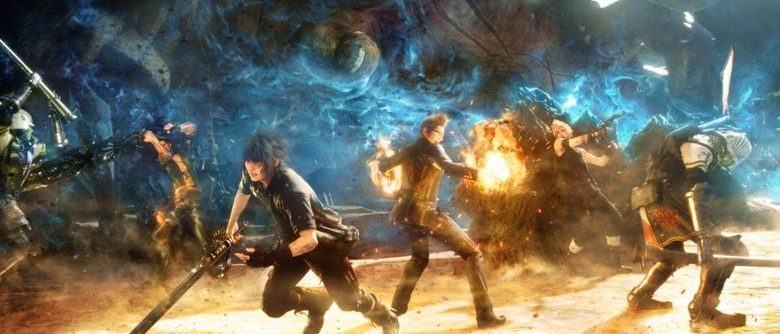 The long-awaited Final Fantasy XV is nearing its September 30th release date on PS4 and Xbox One, and just like all big-name titles these days, the game has several packs of DLC scheduled for post-release. With eager fans likely making their pre-orders soon — if they haven't already — developer Square Enix has now made a season pass available on the consoles' digital stores, with a few small details about what's included.
FF15 will be getting six DLC packs, which is kind of a lot for a single-player RPG with no online play. The season pass also reveals the order the DLC will be released in, along with the working titles for each pack:
- DLC 1: Booster Pack
- DLC 2: Episode Gladio
- DLC 3: Holiday Pack
- DLC 4: Episode Ignis
- DLC 5: Episode Prompto
- DLC 6: Expansion Pack
Sadly, there's no information on release dates or what kind of content the different DLCs will include. Judging by those working names, however, it seems likely the "Episode" packs will feature new playable story content focusing on said characters, while the "Booster" and "Holiday" packs will probably include extra items and Christmas-themed clothing and gear, respectively.
If you haven't yet pre-ordered FF15 and want the season pass content as well, your best option is to go for the Digital Premium Edition, which is priced at $85 and will include access to all six DLC. Alternatively, the season pass can be purchased individually for $25, however there's still no word on what the DLCs will be priced at if bought separately, one at a time.
SOURCE Kotaku