Kingsglaive Final Fantasy 15 movie sees trailer, release date revealed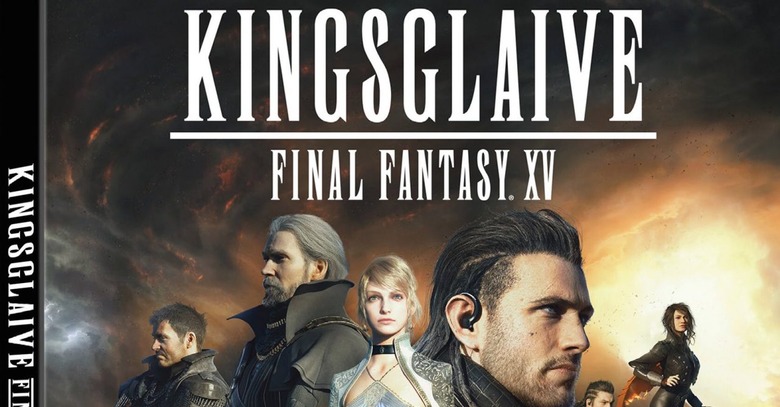 In case you haven't been keeping up with new about Final Fantasy 15 in the last few months, developer Square Enix is going all-out with this entry in the popular RPG series and releasing both an anime series and full-length CG film to further expand the game's universe for fans. The anime, titled Brotherhood Final Fantasy XV, is being released on YouTube for free, with the first three episodes already available. But details on the movie, Kingsglaive Final Fantasy XV, have been slim until now.
With the San Diego Comic-Con going on this weekend, Square Enix has released a new, extended trailer for Kingsglaive, as well as when it will finally be available for purchase.
Like FF15 the game, Kingsglaive tells its own story and is not a sequel to any of the previous Final Fantasy titles. While Square Enix says it can even be enjoyed without playing FF15, it's probably best experienced alongside the game.
The stories in Kingsglaive and FF15 the game are told in parallel. The game puts players in the role of Noctis, a young man who heads out on a road trip just before he is to be married as part of a peace deal between two warring kingdoms. While he's away, his father, King Regis, is defeated and his kingdom is overtaken, meaning Noctis will return to a battle for his homeland. Kingsglaive, on the other hand, will see these events play out from King Regis' point of view.
"Along with Final Fantasy XV, the main theme portrayed in Kingsglaive is the bond between father and son. While watching the film you'll see the love they have for each other and understand the pressures of fulfilling the responsibility of being King," explains director Takeshi Nozue.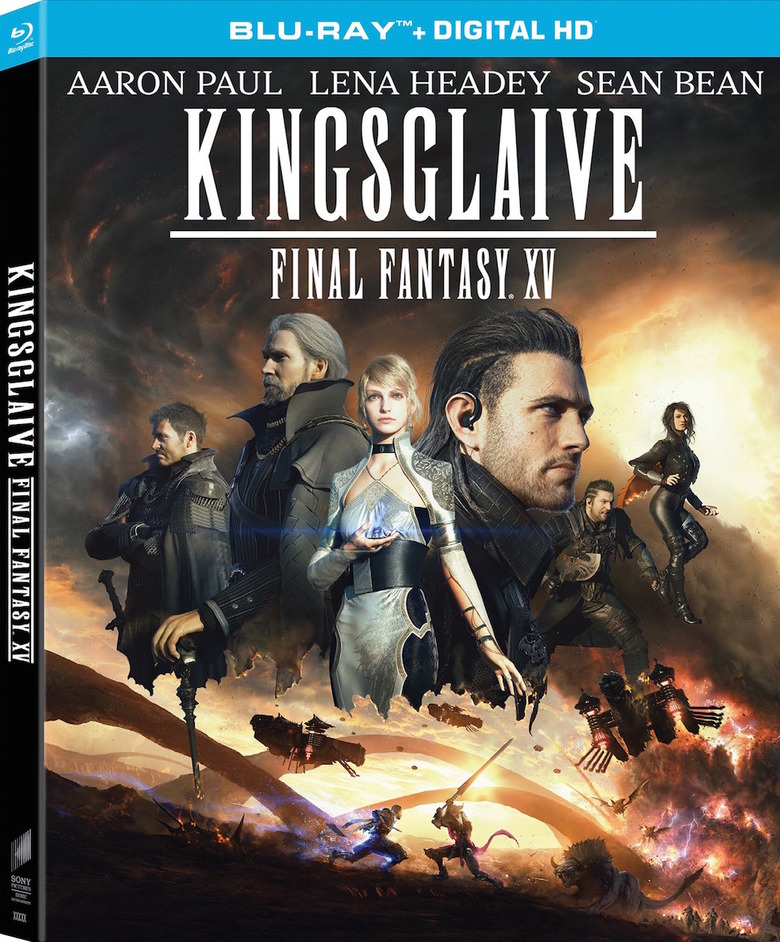 The production team behind Kingsglaive includes a number of the same people who worked on 2005's Final Fantasy VII: Advent Children, another full-length CG movie from Square Enix that told the story following the events of the mega-popular FF7 game. It makes sense, then, that Kingsglaive makes use of gorgeous graphics and animation, and seems to feature plenty of over-the-top action.
Kingsglaive Final Fantasy XV will see a digital release on August 30th, with the Blu-ray version available on October 4th. In the US, the movie will even see a limited theater run, with select locations playing it from August 19th.
SOURCE PlayStation Blog, Square Enix