Final Fantasy VII Monopoly Is Coming In 2017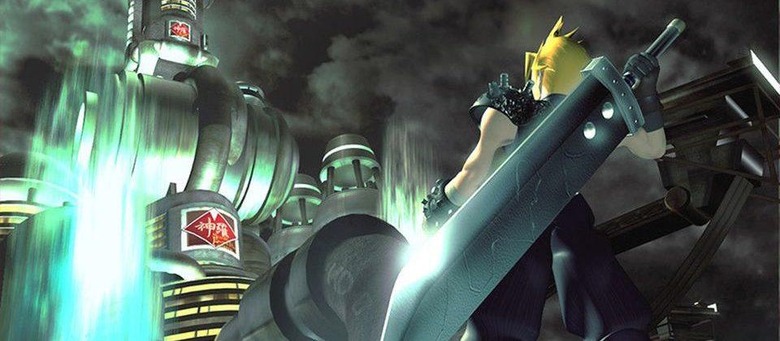 Next year will mark the 20th anniversary since the release of Final Fantasy VII on the original PlayStation. The beloved game not only introduced many gamers to the RPG genre, but set the mold for other RPGs to come over the next decade. And in 2017, you'll be able to experience the classic in a whole new way. No, I'm not talking about the upcoming PS4 remake — rather, you'll be able to play FF7 on the tabletop. Say hello to Final Fantasy VII Monopoly.
Just announced by Merchoid, an online shop that specializes in video game-related merchandise, the game will still be the same Monopoly that's been around for decades, albeit with a FF7 theme. Players will find all the characters, locations, and themes from the Square Enix's original, adapted into a "fast-dealing property trading game."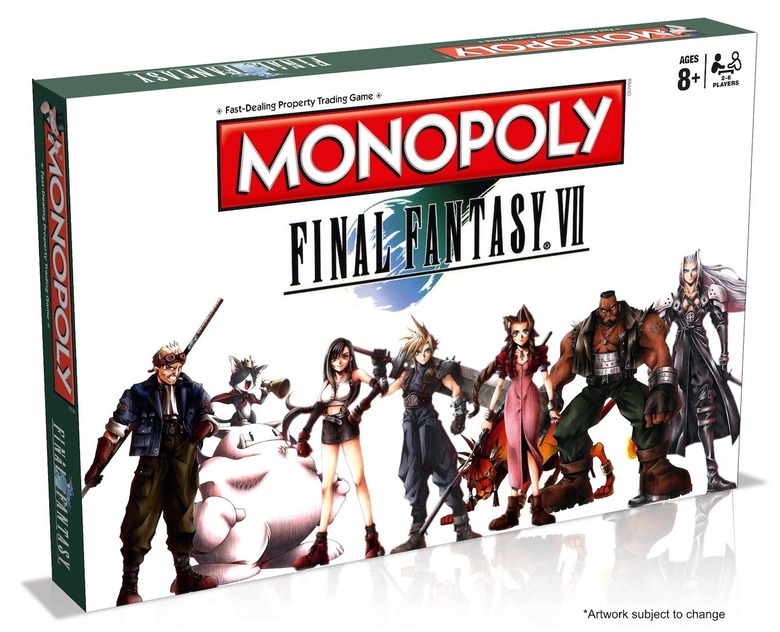 Final Fantasy VII Monopoly will be priced at $53 and is scheduled for release in April 2017, but pre-orders can be placed now on Merchoid's website. While the box art has been revealed, there's still no images available for the game board or play pieces yet. You can bet Cloud and Aerith pieces will replace the car as the most-desired.
"Delve into the evolving city of Midgar in search of the latest business opportunities. Perhaps you'll buy up a string of plots for housing development for the people, or go industrial and build a Mako reactor plant.

Trade with fellow players to secure key location and facilities and watch as savvy buyers secure a big pay day. A roll of a dice and a shrewd business mind will pave your way to success... Just watch out in case Shinra bring your empire crashing down!"
SOURCE Merchoid