Final Fantasy 15 delay confirmed, now launching in November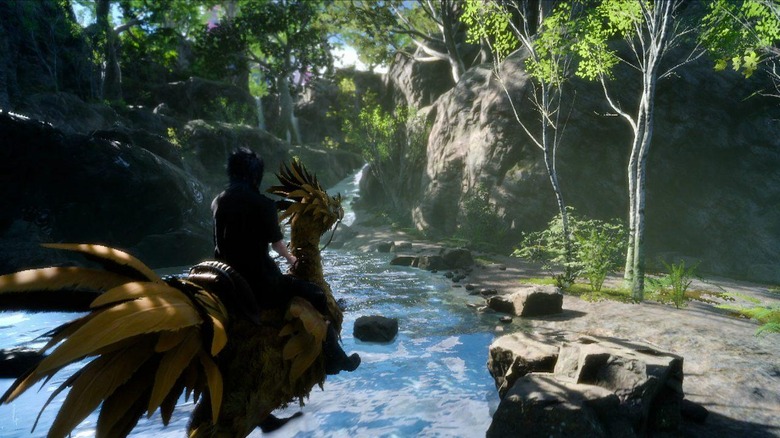 Earlier rumors concerning the fate of Final Fantasy 15 have been confirmed, with the game's director, Hajime Tabata, taking to YouTube to announce that the game has been delayed until November. While Final Fantasy 15 was originally scheduled to launch worldwide on September 30, it will now be released on November 29, two months after the original launch date.
Interestingly enough, Tabata says that the game's "master version" – the final version of the game that he and his team were planning to ship on-disc – has been finished, and the developers at Square Enix's Business Division 2 have been working on a day-one patch for the game. Tabata said that he's decided to delay the game to November in order to include all of the content, plus some extras, on-disc with the game that ships, offering players the best version of Final Fantasy 15 possible.
This could be a good thing for two reasons. First, if it means no day-one patch for Final Fantasy 15, players can get right to the game without having to wait for a potentially long download to complete. Tabata also reasons that delaying the game to November and including the fixes and content from the day-one patch on the disc will be a benefit to players who don't connect their consoles to the internet, meaning they get to enjoy the Final Fantasy 15 Tabata and his team envisioned, and not one that needs a patch to be considered complete.
So, while it's probably a disappointing announcement for those who are eagerly awaiting Final Fantasy 15, the delay may prove to be a good move in the grand scheme of things. Tabata says his team will be releasing a 30-minute gameplay video with footage taken from this master version of the game tomorrow, so at least we've got that to look forward to in the immediate future. There will also be a playable demo of Final Fantasy 15 at Gamescom later this month, so if you're heading to Germany for the show, you'll be able to check it out there.
You can see Tabata's announcement video above – the video is entirely in Japanese, though there are closed caption options for a variety of languages, including English, French, Spanish, and German.