Final Fantasy 15 said to be delayed until late November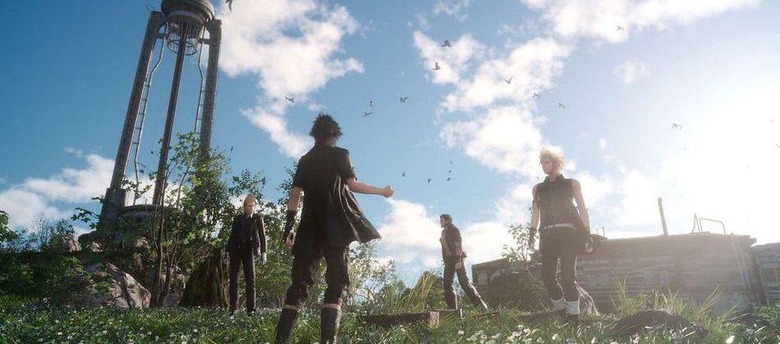 Bad news for fans eager to finally get their hands on the long-awaited Final Fantasy XV: it appears the game is being delayed from its original September 30th release date until November 29th. Reports have emerged that developer Square Enix recently notified GameStop execs of the delay. While this isn't the first time a big-name title has missed its fall release date, it's certainly nothing new for FF15 specifically, which has been in works for some 10 years now.
The site Gamnesia was the first to reveal the two-month delay for the PS4 and Xbox One game, citing anonymous sources within GameStop. Kotaku similarly followed-up, reporting that it heard the same from a non-retail source. Both sites noted that updated promotional materials with the new release date have arrived or are on their way to GameStop locations.
These promotional material include stickers to be placed on existing FF15 displays, covering the old release date with the new November 29th date. GameStop staff has also been told not to display these new materials until Sunday night or Monday morning, indicating that an official announcement from Square Enix will be made later today or tomorrow.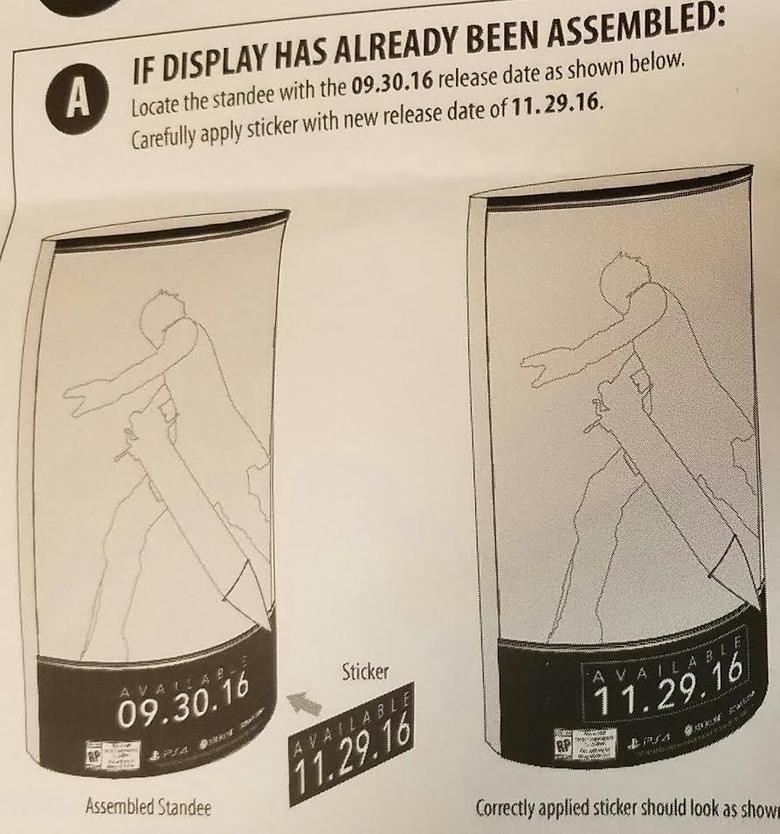 While a two-month delay is likely frustrating for gamers, the extra time will surely be used for the game's benefit. Shortly after this year's E3 in June, it was discovered that FF15 was struggling with some technical difficulties, namely poor frame-rate issues. The game's director, Hajime Tabata, even noted that additional work was needed to optimize and fine-tune things.
Hopefully this delay means players won't see any sign of such issues when they get their hands on the final release in November.