Nissan Note NISMO makes compact crazy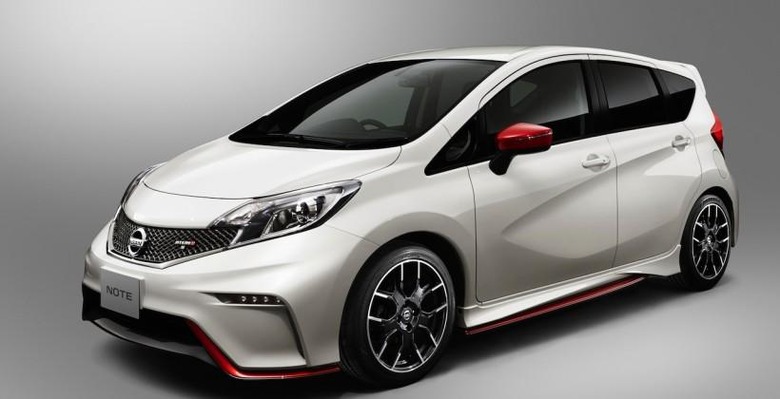 This is not your mother-in-law's Nissan Note. In fact, the meaty body-kit, tuned engine, and splashes of red trim can only mean one thing:
's NISMO tuning team has got its hands on the diminutive hatchback, and massaged some extra driving pleasure from the compact.
Full specifications aren't being revealed yet, but Nissan says it will have two versions of the Note NISMO. Both will get an updated powertrain, chassis, tire selection, suspension setup, and aero kit, but the hotter NISMO S will run slightly lower, from the look of Nissan's preview shots.
The exact engine isn't confirmed, but it'll be paired with a 5-speed manual gearbox and supposedly offer lashings of low-end torque. That's not something which might normally be said about the 1.6-liter 109 HP 4-cylinder found in the regular Versa Note which Nissan USA offers, but we'll need to wait for official figures to see what's changed.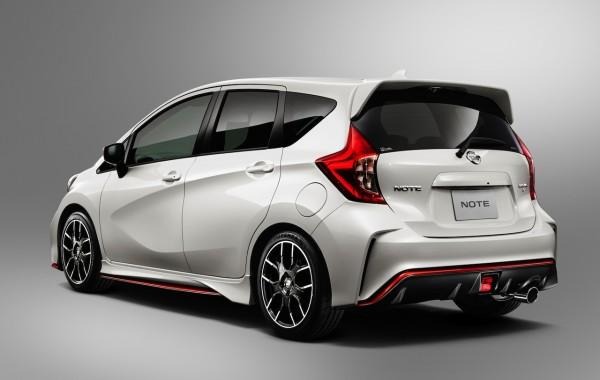 Meanwhile, there's plenty going on with the exterior to show people you've stepped up your NISMO game. The front grille, front and rear bumpers, side sills, spoiler, and electronic-folding side mirrors are all unique to the car, with splashes of metallic red and NISMO badging.
Inside, the NISMO S gets sports seats as standard, while the regular Note NISMO has them as an option. It's obviously not hard to predict that neither version will be as extreme as some of Nissan's other tuned cars, like
the 370Z NISMO unveiled a few months back
, but they're likely to be considerably more affordable when they hit forecourts this fall.