2015 Nissan 370Z NISMO breaks cover with GT-R cues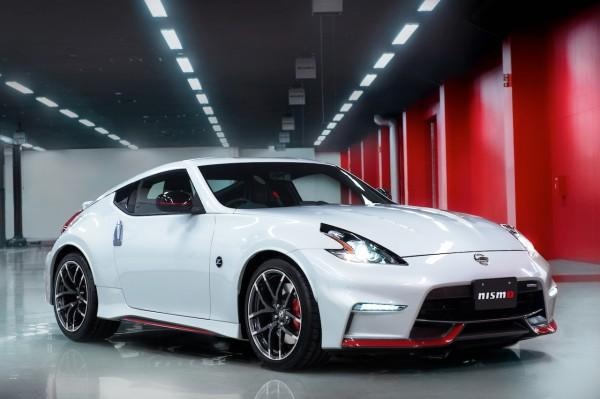 Nissan has revealed its new 2015 370Z NISMO, redesigning the sports coupe inside and out, while doubling the gearbox options. Outside, Nissan's meatiest 370Z variant takes its cues from the GT-R, with a deeper front fascia and LED daytime running lights, unique rear spoiler, and restyled 19-inch NISMO super-lightweight forged aluminum-alloy wheels.
The headlamps get new black bezels, and the chin spoiler kicks off a red stripe accent that's echoed on the side sills, mirrors, and across the redesigned rear fascia.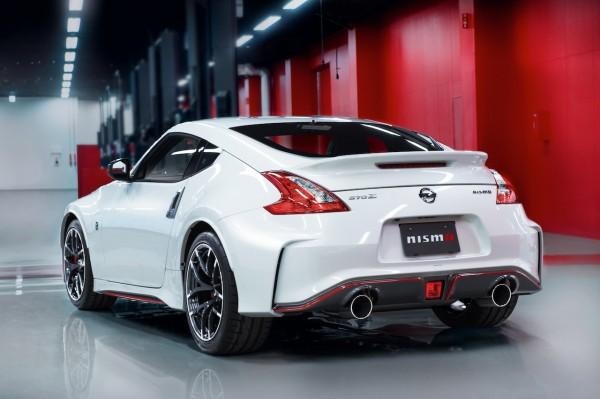 Step inside, and there are new Recaro leather and Alcantara sports seats finished in black and red, which Nissan says have been specially designed to give better and more uniform support even during spirited driving. The dash gets a 370Z NISMO Tech option, with a HDD-based navigation system, 7-inch display with VGA touchscreen, reversing camera, Bose amps and speakers, SiriusXM, and Bluetooth streaming.
Of course, the idea is that you should be squealing with glee rather than listening to music, and so there's Nissan's 3.7-liter DOHC V6, with Variable Valve Event and Lift Control. It'll push out 350HP – 18 more than the regular 370Z – and 276 lb-ft of torque, through either a 6-speed manual with SynchroRev Match for auto-blipping the revs as you downshift, or a 7-speed automatic with paddle shifters.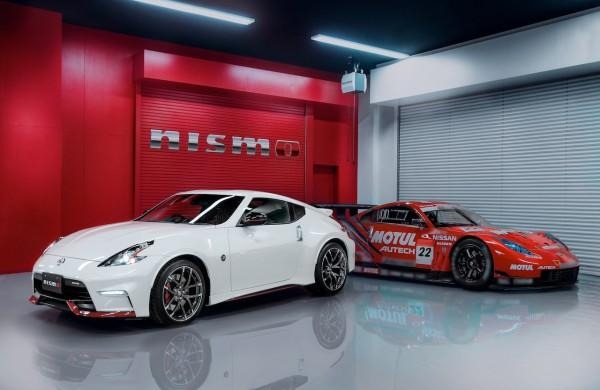 The car's 4-wheel independent suspension has been retuned, and there are beefier brakes and a viscous limited-slip diff as standard too. Nissan will only offer the car in four colors: red, black, silver, or white.
The 2015 Nissan 370Z NISMO will go on sale in July 2014. Pricing has not been confirmed, though we'd expect it to be somewhere in the region of the 2014 model, which started at around $43,000.