Nintendo's Wii U arrives in the US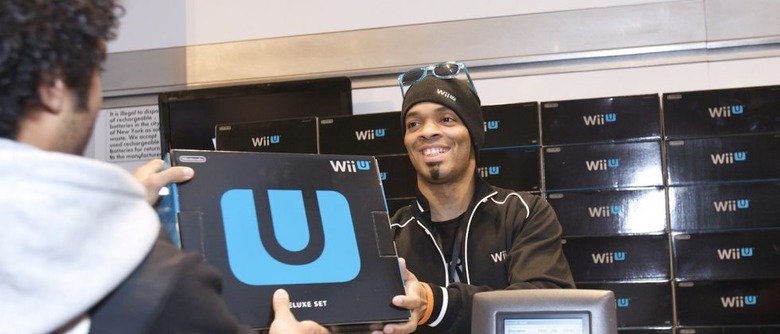 Nintendo's next-gen console, the Wii U, has hit US stores in the first step of its global roll-out, a tablet-equipped attempt to take motion gaming to the next level. Sales of the Wii U began at midnight in certain locations, including New York City, where Nintendo of America president Reggie Fils-Aime counted down to registers opening in front of a well-packed crowd. Meanwhile, Nintendo paved the way for its new model with a last-minute firmware update enabling some of the headline features.
Out of the box, not all of the Wii U's functionality is ready: the console demands a firmware update in order for some of the headline features to be enabled. That includes Miiverse, Nintendo's social avatar feature, and the eShop, along with the internet browser.
The update also adds backward compatibility with the Wii, opening the door to a huge catalog of older games. The Netflix streaming app is also available today.
However, even with that update, one of the last-minute additions to the Wii U will still be missing. TVii, Nintendo's take on the second-screen smart TV space, has been pushed back until December. Even when it launches, it won't be available in all of the markets the Wii U will be sold in, limited to US users initially. Similarly, Hulu Plus, YouTube, and Amazon's Instant Video player will all follow on in later updates.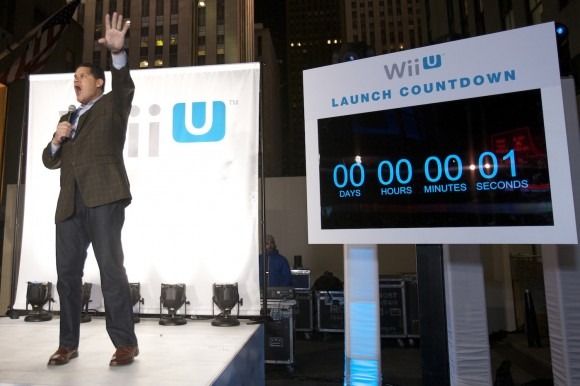 Unsurprisingly, supplies of the Wii U are tight. Online sales have been frozen at retailers including GameStop and Amazon, while in-store availability is similarly constrained. Opportunistic eBay sales are seeing the Deluxe version of the console change hands for $480 to $550, versus the RRP of $349.99.
Meanwhile, the console will arrive in Japan and Europe later this month. Are you planning on scoring the stores to pick up a Wii U today, or are you eagerly awaiting delivery of a pre-ordered console? Or, is your heart set on a next-gen model from Sony or Microsoft? Let us know in the comments!