Nintendo Switch's simple specs shared: Pro Control or Just No?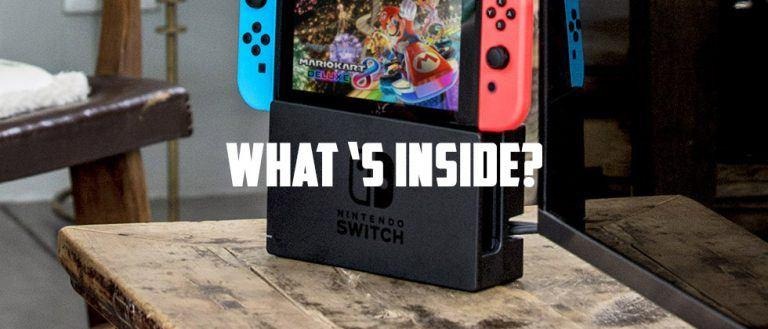 Just after the launch of the Nintendo Switch Pro Controller – out of nowhere – Nintendo delivered the full specs of the console. This was not an accident, but it certainly seems to have been done without coordination with any other Nintendo sect around the world. Our list of specifications comes directly from Nintendo dot CO dot UK, and can therefore be taken without any grains or pinches of salt whatsoever.
The size of the Nintendo Switch console with the Joy-Con hardware attached is 102mm x 239mm x 13.9mm. That means the controller – which in turn is "28.4mm at the thickest, from the tips of the analogue sticks to the ZL/ZR Button protrusions." This display – the console – weighs in at approximately 297g or 398g with Joy-Con controllers attached.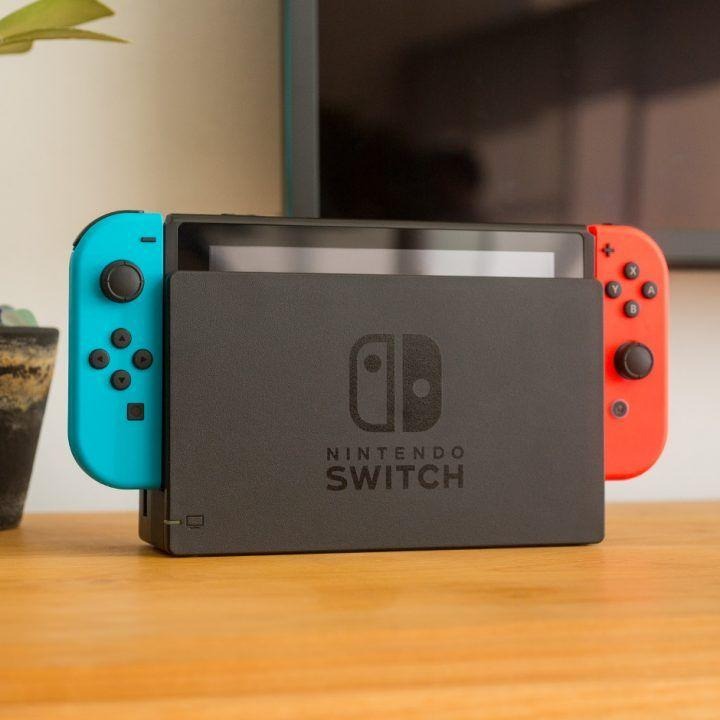 While the display on the Nintendo Switch is a bit less impressive, video output for the device whilst docked is 1920 x 1080 at 60fps. The term "docked" in this case is the same as "TV mode", which allows 1080p resolution via HDMI cable. Users working with the Nintendo Switch in tabletop mode or handheld mode will be restricted to 720p.
Display specifications on the Nintendo Switch include a 6.2-inch LCD panel with 1280 x 720 resolution. This device has a capacitive touchscreen as well as the ability to connect with a variety of special controllers. This includes – most recently on sale – the Nintendo Switch Pro Controller.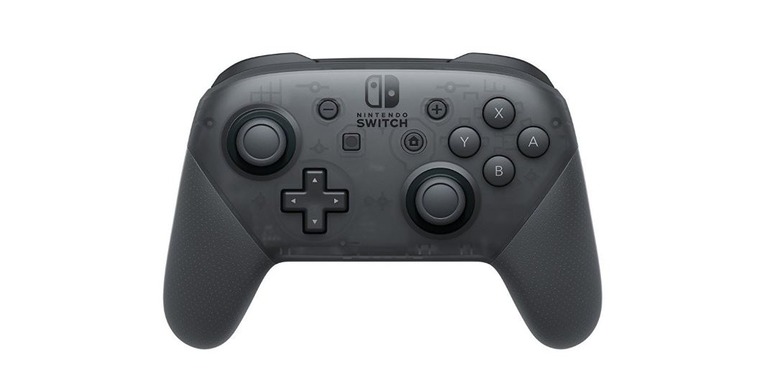 The Nintendo Switch Pro controller is a very classic looking sort of controller, utilizing bits and pieces of design from all the most popular controllers released over the past decade. Despite design cues from other popular controllers, this Pro model remains resolutely Nintendo. Semi-transparent top panel and all.
With the Nintendo Switch Pro controller having been put on sale just this week – on the 25th – we did not expect supplies to last for long. At $70 a pop, these Nintendo Switch Pro controllers sold out almost instantly online.
NVIDIA provides the processor for the Nintendo Switch, and system memory is set at 32GB. Parts of this memory are reserved for the software already onboard the console, but there's a microSD card slot onboard for memory expansion. This microSD card slot is able to take microSD, SDHC, and SDXC memory cards. To make a microSDXC card work on this system, the system will need a software update right out the box.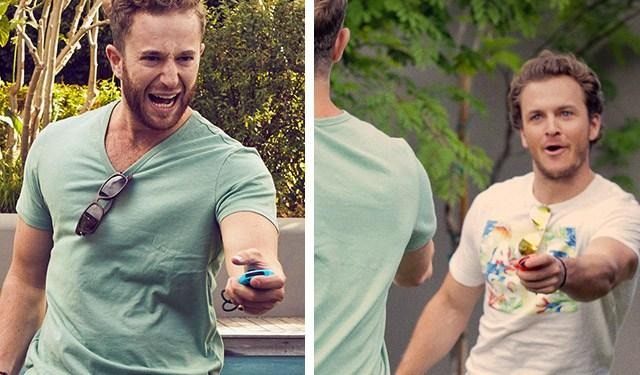 As Eurogamer's Digital Foundry suggests, Nintendo is almost certainly using the Tegra X1 SoC (20nm, FinFET, etc,) so it'll out-maneuver the NVIDIA SHIELD Tablet by a generation of optimizations or two*. According to Digital Foundry, the processor specs on the Nintendo Switch are as follows:
• CPU: Four ARM Cortex A57 cores, max 2GHz
• GPU: 256 CUDA cores, maximum 1GHz
• Architecture: Nvidia second generation Maxwell
• Texture: 16 pixels/cycle
• Fill: 14.4 pixels/cycle
• Memory: 4GB
• Memory Bandwidth: 25.6GB/s
• VRAM: shared
• System memory: 32GB, max transfer rate: 400MB/s
Interestingly this processor should be capable of 4K video at 30fps – but Nintendo suggests they're sticking with 1080p. Maybe a software update in the future will allow the higher resolution to bust out?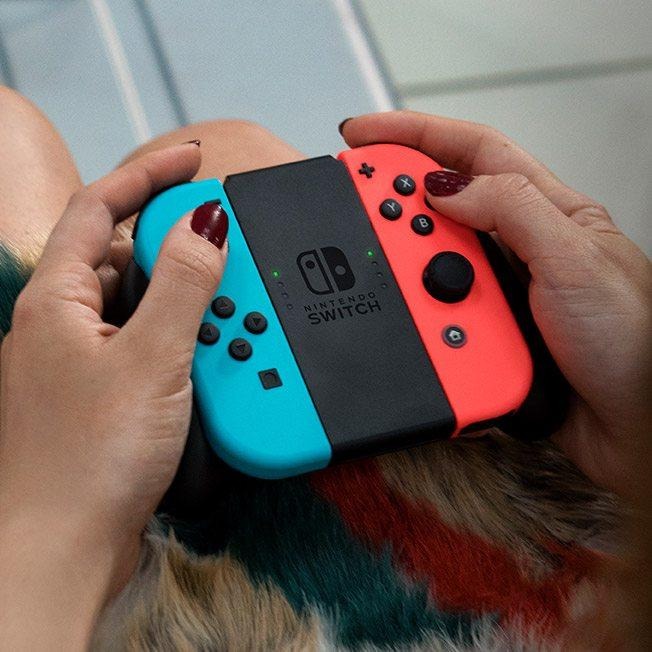 This console has an accelerometer, gyroscope, and brightness sensor for future use with all manner of odd games. Like its predecessor, Nintendo recommends that the Switch be used only in average temperature and humidity. Nintendo suggests that the operating environment for the Nintendo Switch be 5 – 35°C for temperature and between 20 – 80% for humidity.
Nintendo will not be following Apple's example for electronics ports. Instead, unlike the iPhone, the Nintendo Switch will include a standard stereo output headphone/mic jack. It'll also include a USB-C terminal for charging and connecting to the official Nintendo Switch dock.
This device rolls with linear PCM 5.1ch audio output. When the console is in TV mode, audio comes via HDMI cable standard. The Nintendo Switch itself has stereo speakers, too – for blasting beats and high-powered action game audio on the go.
Connectivity on the Nintendo Switch includes Bluetooth 4.1 as well as Wireless LAN (IEEE 802.11 a/b/g/n/ac compliant). Nintendo makes note that this will be in "TV mode only. A wired LAN connection is possible through the use of a commercially available wired LAN adapter."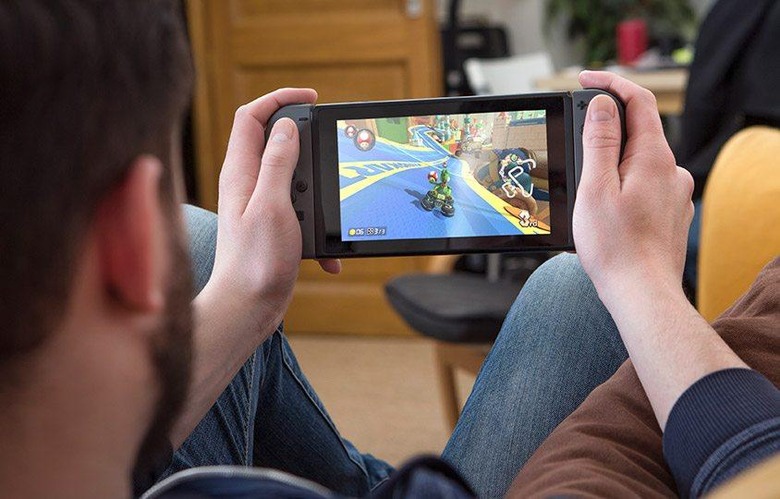 The battery on this device is a whopper with 4310mAh capacity. The battery life of this battery for one charge differs from game to game. Nintendo makes a specific example of Zelda, saying the following. "Battery life can last for more than six hours, but will vary depending on the software and usage conditions. For example, The Legend of Zelda: Breath of the Wild can be played for roughly three hours on a single charge."
Charging the console up to full power (for handheld mode) requires that the console is in sleep mode. When docked, in sleep mode, the Nintendo Switch console takes approximately 3 hours to charge from empty to full. Nintendo also adds an interesting tidbit on the battery re: the possibility of mishap – "the internal battery cannot be removed. If the battery needs to be replaced, we plan to offer paid replacement via Nintendo Customer Support."
Wrap-up and Verdict
This device is quite unique – while we've seen other mobile "console" devices in the past, none have come with this much power. Unless you consider the NVIDIA SHIELD Tablet which has an NVIDIA Tegra K1 processor inside. That might end up being quite similar to this, albeit more powerful*. We wouldn't be entirely surprised to find another NVIDIA SHIELD Tablet coming out in the next 12 months with Android.
The Nintendo Switch will launch around the world on the 3rd of March, 2017. This console will be available – hopefully – at quite a few locations where video games are often sold. Have a peek at a load of game trailers in the timeline below to see what launch titles will become available soon!