Nintendo Switch: Watch today's Direct Mini right here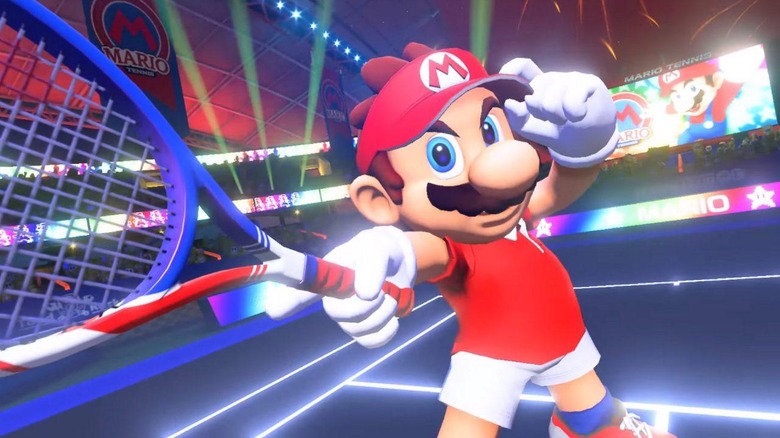 Earlier this morning, Nintendo held a shorter-than-usual Direct Mini broadcast that announced a bunch of games for the Nintendo Switch. We've already covered some of the Direct's big reveals – such as incoming DLC for Super Mario Odyssey and the announcement of two more Wii U ports for the Switch – but there was so much more aside from those. When you think about it, it's pretty impressive that Nintendo managed to pack so many announcements into a mere 14 minute presentation.
If you missed the Direct Mini this morning, you can watch the entire thing in with video embedded below. The Direct started off with the reveal that The World Ends With You, a DS video game that was released 10 years ago, is getting ported to the Switch as The World Ends With You – Final Remix. It'll be joined later this year by ports of Dark Souls and Ys VIII: Lacrimosa of Dana.
In addition to the upcoming DLC for Super Mario Odyssey, we'll also see new content for Pokken Tournament DX and Mario + Rabbids: Kingdom Battle arrive later this year. The paid DLC for Pokken will add Aegislash and Blastoise as new fighters, while the Mario + Rabbids Kingdom Battle DLC will add Donkey Kong as a playable character.
We also learned that a new Mario Tennis game is on the way. The Mario sports titles have a special place in the hearts of a lot of Nintendo fans, so expect to see a lot of excitement for Mario Tennis Aces. Add to that the reveal of new copy abilities in Kirby Star Allies, and it looks like Nintendo is going to keep this string of first party releases going strong as we make our way deeper into 2018.
There are more reveals than what's covered here, so be sure to watch the entire Direct to find out what's all on the way. Many of these announcements are accompanied by release dates, and it seems that all of the games previewed today will be out within the first half of the year. While there may not be any games as huge as Breath of the Wild or Super Mario Odyssey lined up for the first half, the next six months should still be pretty good for the Switch.