Nintendo Switch is getting two more Wii U ports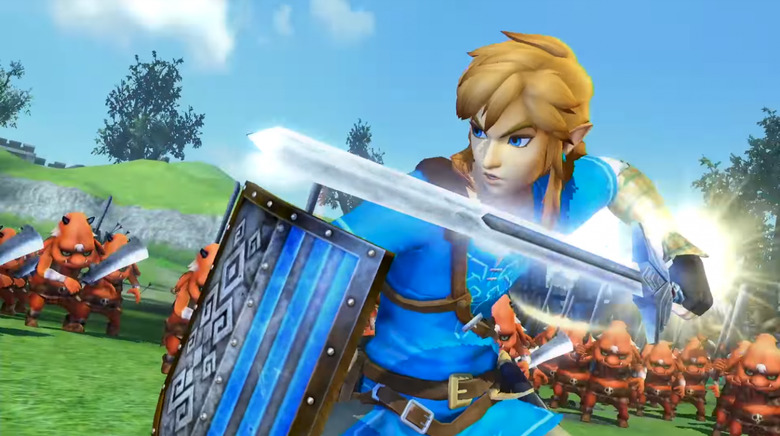 The Nintendo Switch had an excellent 2017, which was driven in part by Nintendo's focus on putting a bunch of first-party franchises on the console early. Part of the way Nintendo achieved this was by porting games from the Wii U over to the Switch, as it did with Mario Kart 8 Deluxe and Pokken Tournament DX. We learned today that Nintendo is going to continue this trend of porting old Wii U games over to the Switch, as it announced two more games today during its Direct Mini broadcast.
According to that broadcast, Nintendo will be porting Hyrule Warriors and Donkey Kong Country: Tropical Freeze over to the Switch this year. In the case of Hyrule Warriors, we'll get all the content from both the Wii U and 3DS versions of the game. This includes all of the DLC that was eventually released, so what we'll get on the Switch is certainly the definitive version of Hyrule Warriors.
Hyrule Warriors: Definitive Edition, as its being called, will feature 29 playable characters on the Switch. The game will run at 1080p in TV mode, and feature single Joy-Con split-screen local multiplayer as well. Finally, we'll get two new costumes for Link and Zelda based out their outfits from The Legend of Zelda: Breath of the Wild.
There won't be nearly as many bonuses with the port of Donkey Kong Country: Tropical Freeze, though we will get to play as Funky Kong in a new game mode. This seems to be an easy mode of sorts, as Funky Kong is able to double jump, hover in the air, perform infinite rolls, and perform infinite underwater corkscrews. If Tropical Freeze gave you trouble on Wii U, then, it might be worth revisiting on Switch and playing as Funky Kong.
Donkey Kong Country: Tropical Freeze will land on Switch on May 4. We don't have an official release date for Hyrule Warriors: Definitive Edition just yet, though Nintendo says that it'll be available this spring. We'll have more information for you when it's available, but in the meantime, keep your fingers crossed for more ports of classic Donkey Kong and Zelda games.