Super Mario Odyssey DLC next month brings a new character surprise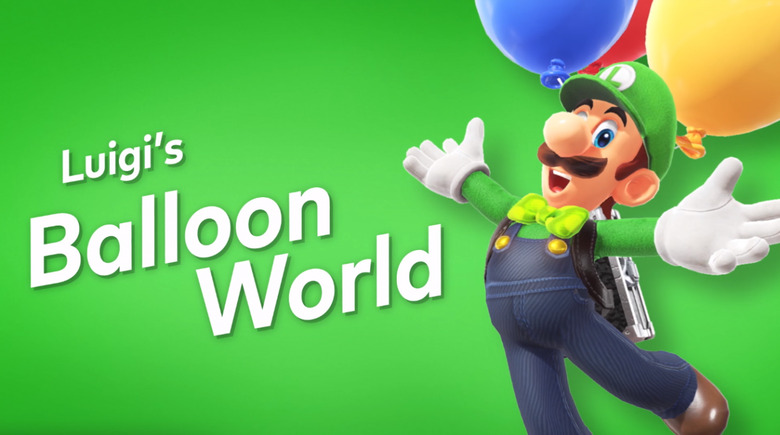 After days of dropping hints via Twitter, Nintendo finally delivered a new Direct Mini presentation this morning. The Direct Mini is in a different format than we're used to, as there's no human presenter and the whole presentation is wrapped up in about 15 minutes. Still, it packed in plenty of information about upcoming Switch games and new content for existing ones, revealing that Super Mario Odyssey will be getting new content next month.
This DLC isn't very big in scope, as the main focus is a new game mode featuring Luigi. Called Luigi's Balloon World, this new mode will be available after you beat the main game. Once you've done that, you can seek out Luigi in any of Super Mario Odyssey's kingdoms to play.
READ MORE: Super Mario Odyssey ReviewLuigi's Balloon World is pretty straightforward: you'll have 30 seconds to either hide a balloon or find one that's been hidden by another player. Becoming familiar with the nooks and crannies Super Mario Odyssey's various kingdoms will pay off in this game mode, as it features a leaderboard that allows you to earn coins by climbing the ranks for both Find It and Hide It mode.
This update will also add a variety of new costumes to the game, including a suit of armor that looks particularly cool. Finally, we'll be getting a handful of new filters for snapshot mode, so if you find yourself using that to capture in-game screenshots frequently, you'll have at least a few more options once this update lands.
In the end, it isn't the biggest update, but the good news here is that it'll be free, which is hard to complain about. We'll see this update go live sometime in February, though Nintendo didn't give a more specific release date. We'll keep an ear to the ground for more information, so stay tuned.