Nintendo Switch sales reportedly top 1.5 million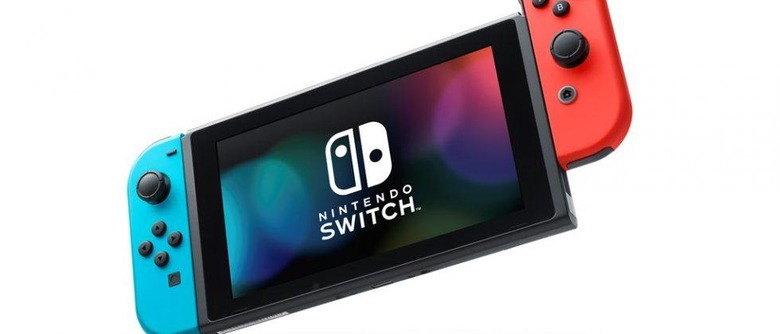 To figure out that the Nintendo Switch is selling well, you need only phone around to a few stores and ask if they have any in stock. The answer will most likely be "no," as Switch consoles are sold out nearly everywhere you look. Today, analytics firm SuperData is putting a finer point on things, revealing that its estimates put total Switch sales at 1.5 million worldwide.
SuperData (via GamesIndustry) compiled numbers from both Famitsu and GfK to arrive at this estimate. 500,000 of those consoles were sold in the US, while Japan came in a solid second with 360,000 sold. According to SuperData, France has 110,00 units sold, while the UK was close behind with 85,000.
It's worth pointing out a couple of things about this statistic. First is the fact that these figures only include the first week of sales, so March 3rd through the 10th. By this point, sales could be a fair amount higher, depending on Nintendo's ability to replenish stock over the weekend.
Second is that SuperData points out that an astounding 89% of Switch owners purchased a copy of The Legend of Zelda: Breath of the Wild. Switch's biggest launch title by far, Breath of the Wild has also become one of the most well-reviewed games in history. Therefore, it isn't exactly surprising that many Switch owners consider it essential, even though there are a few other Switch games worthy of your attention.
Nintendo wants to see the Switch sell 2 million units by the end of March, and if these numbers from SuperData are accurate, then it should have no problem exceeding that goal. Of course, selling to the Nintendo faithful is the easy part – the true test for the Switch will come when all of the launch excitement has died down and Nintendo has to convince regular consumers that its new console is worth the cost of admission.
SOURCE: SuperData