GameStop praises strong Nintendo Switch launch, promises more stock soon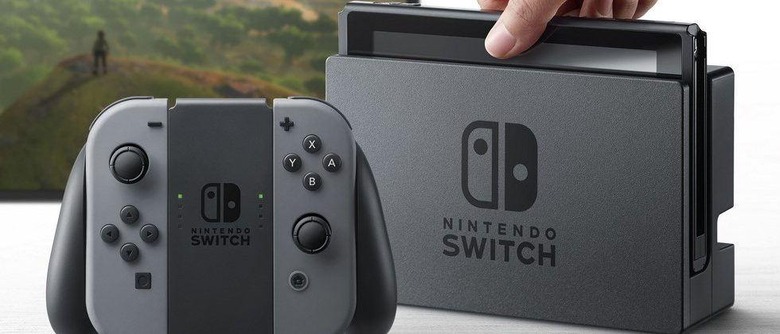 Folks trying to find a Nintendo Switch this past weekend were met with varying degrees of success. While threads on Reddit were packed with people saying they managed to grab one by lining up early, plenty of others recounted tales of waiting in lines only to walk away empty handed. On the surface, it seems like the Switch has enjoyed a successful launch so far, and now GameStop is offering some insight as the USA's largest video game retailer.
According to GameStop senior director of merchandising Eric Bright, the Switch is off to a great start. In a statement delivered to GameRant, he said that the Switch has had "one of the strongest and most successful gaming console launches for GameStop in the last several years," before noting that stock will be returning soon. Here's the statement in full:
Stores across the country last night were packed with customers who couldn't wait to get their hands on the brand new Nintendo Switch. We even had customers lining up as early as yesterday morning so that they could be one of the lucky ones to score one of the additional units for our walk-in customers. This is one of the strongest and most successful gaming console launches for GameStop in the last several years. For those fans who are still looking for the Nintendo Switch, don't worry – we're getting more. And, we're pretty sure that there are a lot of gaming fans who pulled all-nighters last night playing their new Switch, and who also called in sick to work today with 'game-fluenza' just to stay home and play even more.
To hear that GameStop will be getting more stock in soon is definitely encouraging. There has been some worry that the Switch would turn out to be another NES Classic scenario, where stock is still impossible to come by even though we're five months out from launch.
It's true that Bright doesn't elaborate on what he means when he says "we're getting more," but if it's in the next few weeks, it means that Nintendo is already handling the Switch launch much better. For what it's worth, there was a surprising amount of stock available to walk-in customers on launch day, which could also suggest that Nintendo is taking this launch more seriously from a production standpoint.
As always, we'll keep you updated on the stock situation for retailers around the US. In the meantime, head down to the comment section and let us know if you managed to grab a Switch for yourself this weekend.
SOURCE: GameRant