Nintendo Switch just had its best week ever in the US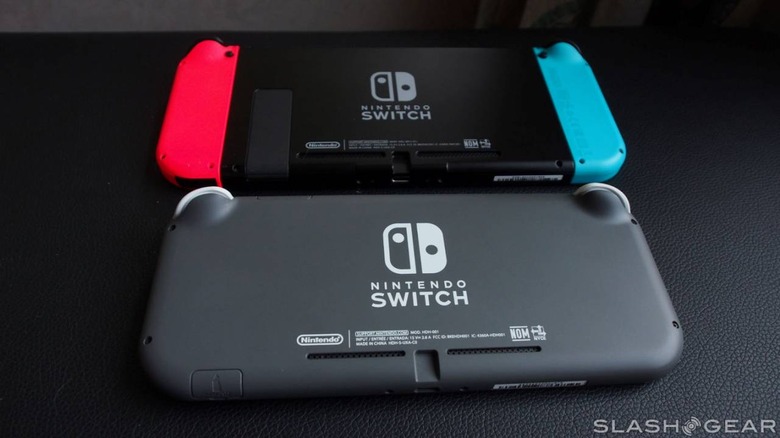 The Nintendo Switch is currently in the midst of its third year on store shelves, but it just managed to have its best sales week of all time in the US. Sales were helped along by two separate deals Nintendo had running for Black Friday and Cyber Monday, with Nintendo confirming today that the Switch now sits at 17.5 million units sold in the US alone.
Across Thanksgiving week, Nintendo says that the Switch and Switch Lite sold a combined total of 830,000 units in the US. On Black Friday, Nintendo offered a bundle that included a free copy of Mario Kart 8 Deluxe, while Cyber Monday's bundle included a free 128GB microSD card instead of a game. The Switch Lite, being the freshly-launched console that it is, didn't have any official deals during the week.
In the end, Nintendo said that the Switch had its best Cyber Monday of all time. That seems to be a running theme for manufacturers and retailers, as Amazon made a similar announcement yesterday.
Nintendo also gave us an update on Switch software sales in today's announcement. With the dust settled on Black Friday and Cyber Monday, Pokemon Sword and Shield sit at 3 million units sold, while Mario Kart 8 Deluxe has 8.5 million sales. Super Smash Bros. Ultimate is quickly closing in on Mario Kart 8 Deluxe with 8 million in sales, while Super Mario Odyssey is sitting at 6.5 million and new New Super Mario Bros. U Deluxe is bringing up the rear at 1.5 million.
So, it's already shaping up to be a solid holiday season for the Nintendo Switch, and that's with a Black Friday bundle that wasn't even that great to begin with. We'll see how the Switch performs throughout the rest of December, but expect the Switch Lite to boost overall sales significantly as we close in on Christmas.