Nintendo Switch just blew Sony and Microsoft out of the water (again)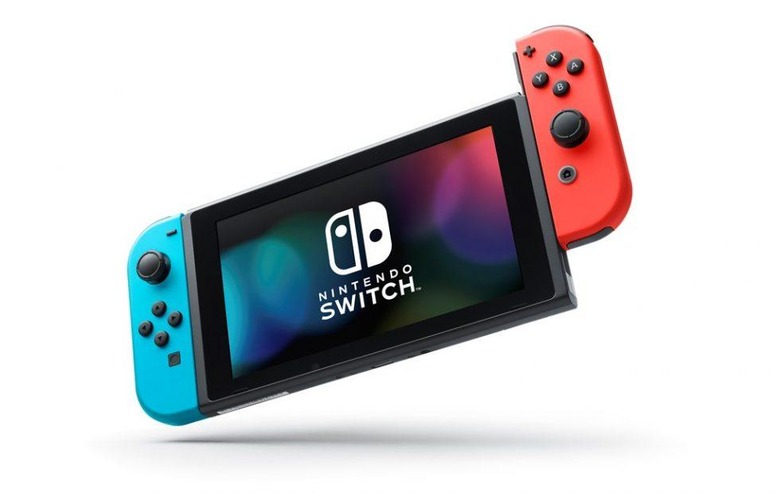 It's no secret that the Nintendo Switch has been selling well since launch. It's a new console with a solid first party library and it can be purchased at a decent price – of course it's selling well. Today we're getting a better idea of just how well it's performing thanks to the folks at NPD Group, who are gearing up to deliver their games industry report for the month of October.
Before NPD has that opportunity, though, Nintendo has delivered an early announcement claiming victory for October. Citing NPD's findings, Nintendo revealed that the top-selling console was the Nintendo Switch, beating out more established brands like the Xbox One and the PlayStation 4. Nintendo made a similar announcement last month, celebrating the fact that the Switch was the top-selling console for September as well.
Things get even crazier when we learn which console finished second for the month. It wasn't the Xbox One, PlayStation 4, or 3DS, but rather the SNES Classic. Maybe that shouldn't be a huge shock when we consider the success of the NES Classic and the mini console's $80 price point, but still, the fact that it came in second only to the Switch speaks to the popularity of both devices.
When we toss 3DS sales into the mix, Nintendo claims that its systems accounted for 2/3 of the hardware sales in October. That's a pretty staggering statistic all on its own, but then we also learn that Super Mario Odyssey topped the software charts for the month as well. That's to be expected to a degree, but remember that Super Mario Odyssey managed to claim the number one spot while only launching on October 27.
The big test for the Switch begins this month. Not only did Microsoft launch the Xbox One X on November 7 – a console that has generated a lot of hype in its own right – but Sony and Microsoft have some tempting deals lined up for Black Friday while the Switch will stay at full retail price. Another thing to consider is the fact that Nintendo could very well struggle to keep the Switch in stock during the holiday shopping season, which could hurt sales at a critical time. We'll see if the Switch has what it takes to come out on top during the holidays soon enough, so stay tuned.