Nintendo Switch in stock at GameStop starting next week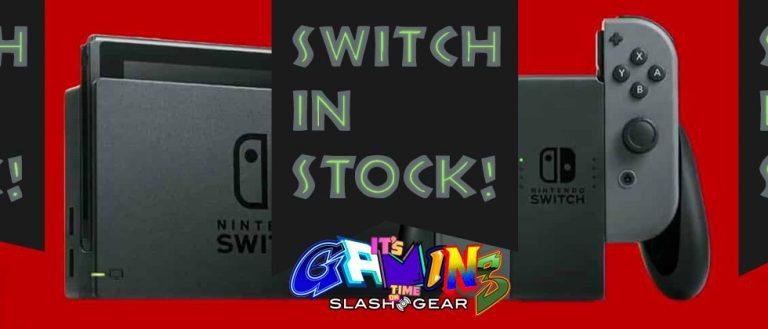 For many folks, the hunt for a Nintendo Switch is on, but the only problem is that they're next to impossible to find in the US at the moment. While you can always resort to a site like eBay, many sellers are listing the Switch for well more than its $300 retail price, with some going as high as $500 or more. That means eBay won't be a very realistic option for most, so what's a Switch-less gamer to do?
Starting next week, you may want to check with your local GameStop. The company announced today that it expects to have Switch consoles in stock beginning Wednesday, March 22. You might want to act fast though, because a representative for the company tells GameSpot that this allotment of consoles are expected to go fast.
With that in mind, the rep also notes that customers are urged to make it out to GameStop as early as possible on Wednesday to have a better chance at securing one. This new stock of consoles aren't eligible for reservation ahead of time, so when it comes to buying them up, it's going to be on a first come, first served basis.
Earlier today, we received word that Nintendo may begin ramping up production on the Switch in order to meet demand. According to SuperData, Nintendo has already sold 1.5 million units worldwide, and with all the stock shortages happening right now, it certainly seems like the bottleneck to selling more is Nintendo's inability to keep up.
Nintendo wants to sell 2 million units by the end of March, and assuming it gets stock out to more stores, it shouldn't have any problem hitting that goal. We'll see just how quickly GameStop sells out next week, but like the rep said: if you want one, better to act sooner rather than later. Are you going to try to snag a Switch next week? Head down to the comments section and let us know.
SOURCE: GameSpot