Nintendo Switch production tipped to go into overdrive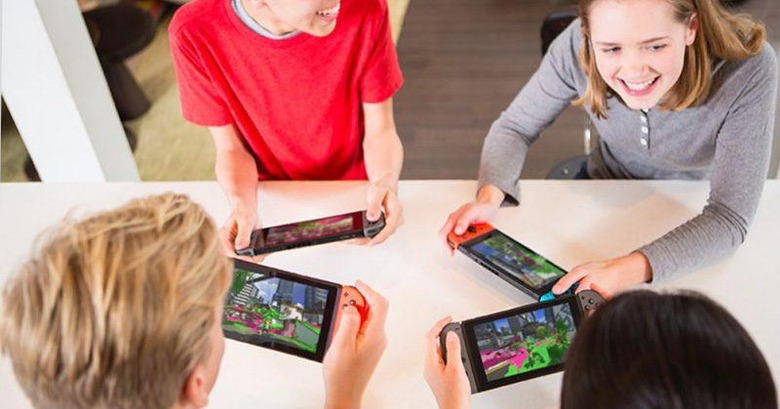 Perhaps Nintendo was being too modest, or perhaps it was being too cautious when it set its production numbers for the Nintendo Switch. Now it might be swinging the opposite direction, putting the production of the hybrid console into high gear. It initially set a goal of selling 8 million units before the end of the fiscal year in March 2018. Now it thinks it can actually do better, doubling the production to as much as 16 million units, which have to be mostly sold in within the next 12 months.
Sure, the Switch has its fair share of failures, some of which Nintendo has tried to explain away in the strangest of ways. But it's hard to deny the mostly positive reception it garnered across the board. The allure of a console that you can take anywhere and (almost) play in any which way you prefer is just too strong. Especially when you have strong titles like The Legend of Zelda: Breath of the Wild, which is just the first among many destined for Nintendo's newest console.
If reviews don't convince you, sales numbers probably could. Of course, Nintendo isn't giving out exact numbers, but according to estimates, the Switch already sold 1.5 million in its first week. Although sales have reportedly started to slow down, that's only natural. Things will most likely pick up again when new titles are released and during gaming and gifting seasons.
So that's 1.5 million of the 8 million that Nintendo was planning for a while year, from April, when the fiscal year starts, to March next year. Obviously, there's a need to reconsider those numbers. Nintendo is now tipped by insiders to be in discussions with assemblers to prepare them to double the production. The gaming giant believes it will be able to sell upwards of 10 million units within that time period.
That 10 million figure would put it in the safe zone, or so analysts advise. With that number, software and game producers outside Nintendo will be than convinced that developing titles for the console will be worth the investment. And a console without fresh new games year after year is a dead console.
SOURCE: Wall Street Journal